This week we visited one of Warburton's most popular artists Shlomit Moria at her studio/workshop at Yarra Ranges Enterprise Centre (YREC).
Shlomit has always had an interest and passion for 3D art and working with wood, but chose a 'safer' career as a graphic designer.
When Shlomit arrived in Melbourne in she enrolled in a wood working course which taught her some basic wood working skills but Shlomit was still keen to learn more about wood sculpting and the different tools that you needed to sculpt.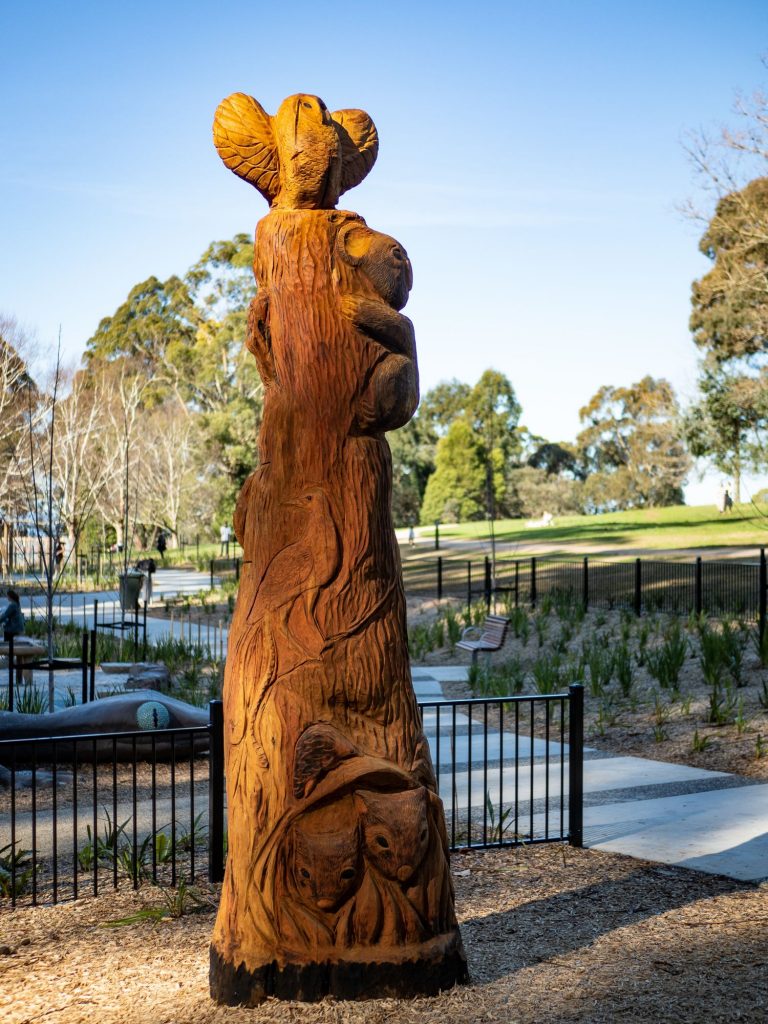 She was in her element when she moved Warburton in 2007 amongst the forest and all the trees. 4 years ago she decided to approach a local furniture maker and offered her services for free for a few days a week and in return he would teach her about the different tools and techniques used in woodworking and how to use the tools in a safe manner. Shlomit also used this time to begin experimenting in her true passion, making wood sculptures.
Eventually her teacher decided to leave Warburton and so Shlomit decided to chase her dream and took over the lease of the workshop to start her own wood sculpting business – Bushwood Creations.
Shlomits body of work has expanded this year to larger commission work. She recently completed a large job working on a new playground in Olinda which included many large wood sculptures of owls, gum nuts, wombats, and a large totem pole at the entrance. It is a fabulous play space for the children and a wonderful showcase of Shlomit's amazing skills as an artist.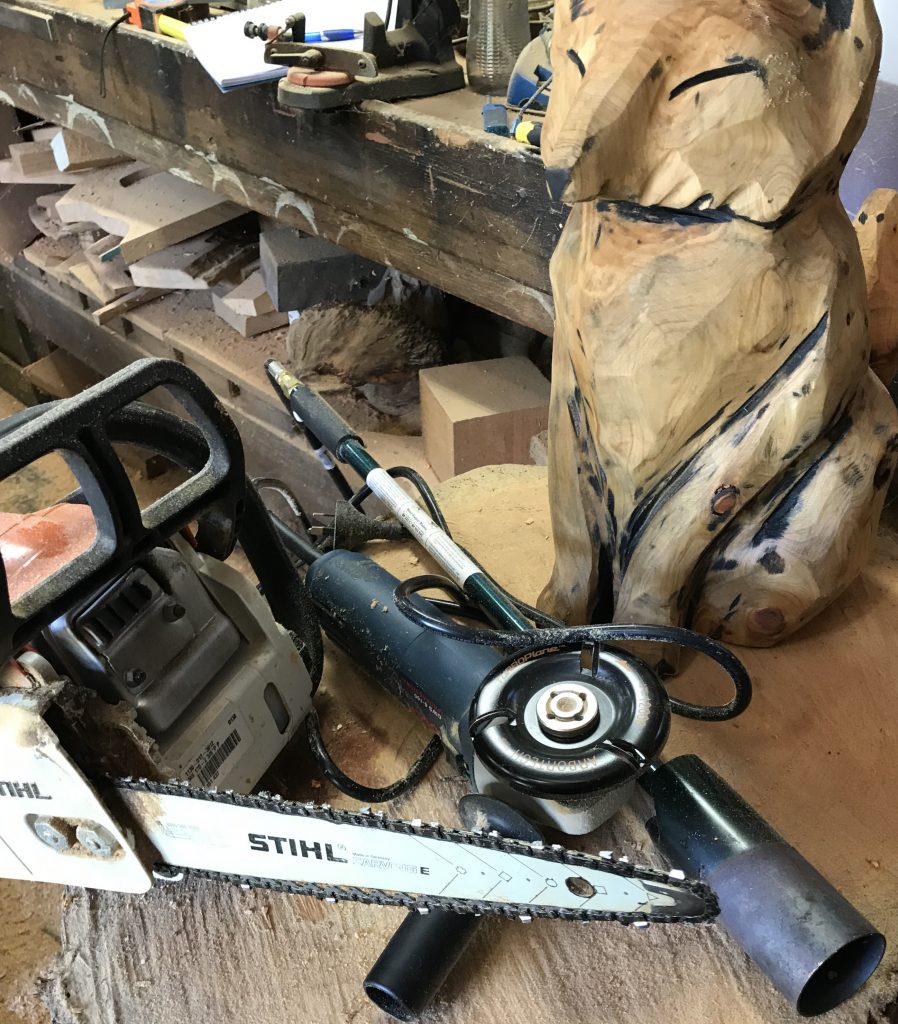 Open Day
Shlomit is really looking forward to the Open Day weekend coming up on November 9th and 10th. She is passionate about sharing the knowledge that she has gained over the years and is happy to answer questions. She will also be doing a few demonstrations over the two days of a few of the tools she uses and how they can be applied when working with wood. Come a long and meet Shlomit and see her workshop and check out her awesome sculptures.