Did you know that Warburton has its very own theatre company? I didn't. That was before I had a chance to have a coffee with Claire Bamford, Founder, President and driving force behind Catprint Theatre Company. Claire has been a Warburton resident for 15 years and moved to Warburton with her young family as a single parent after visiting friend and local eccentric Boinga Bob and finding it a desirable place to live.
The idea for Catprint Theatre came about 8 years ago while Claire was in working with a musical production company called Valley Productions. Valley Productions was focused solely on musicals and Claire not being a singer or dancer wanted to create a theatre company that produced shows other than musicals.

So Catprint Warburton Theatre Productions was born and they set to working planning a quirky black comedy production called Pennies Before the Holidays a story about a young woman who confronts old age as she spends time with her grandparents.
"I can see now it was much too complicated for us. We have come a long way since then thank goodness, but I am proud we accomplished it" Claire recalls with a mixture of pleasure and pain. Since then Catprint has grown and managed to put together 2-3 shows per year.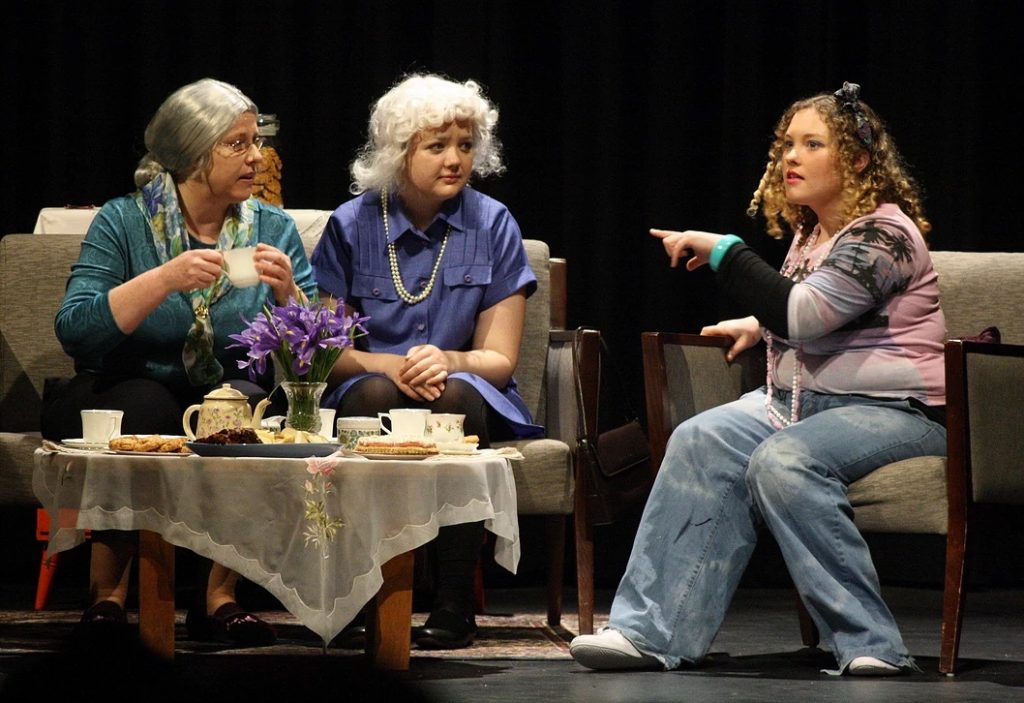 As time has passed the company has matured and this year the group changed its name to Catprint Theatre Company to represent a new structure that works together as a team to do all the things that are needed to make a show happen. The new structure allows for more clearly defined roles and has freed Claire up to focus more on her production role as Director.
Catprint is entirely staffed by dedicated volunteers who perform all the different roles required to bring together a live theatre production. There is a committee of 5 (Claire Bamford – President, Emma Mills – Vice President, Rose Griggs – Secretary, Loretta DeVaus – Treasurer and Liz O'Brien – Production Team Leader) who steer the company and take care of the many management and administration tasks.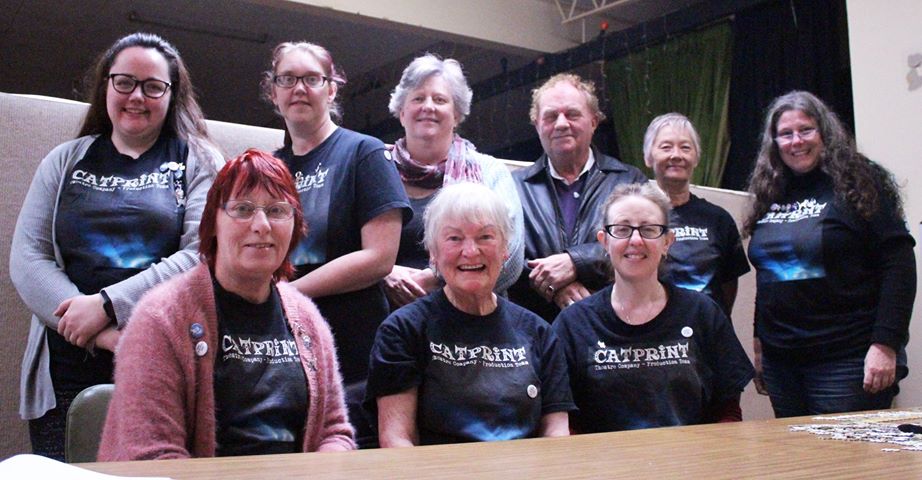 The committee is also supported by a production team of 12 people who undertake the vast amount of work that is necessary for the actual production of the shows. The committee members also perform production roles of course in an all shoulders to wheel effort to bring high quality live theatre productions to Yarra Valley audiences.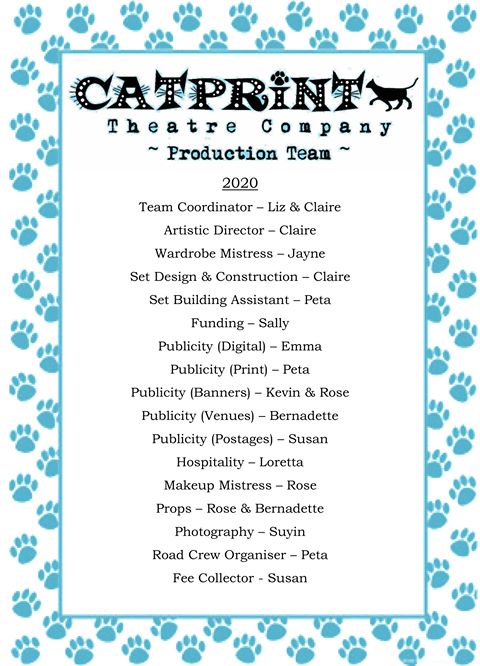 A big part of making the shows come to life is making them visually appealing. Claire is an artist and so is heavily involved in creating the sets. "I used to think that the reason I got involved in theatre was because I liked to paint the mural background" she laughs. Catprint was named so because every time Claire tried to paint or make anything her cats are always helping and their paw prints are on all her murals if you know where to look.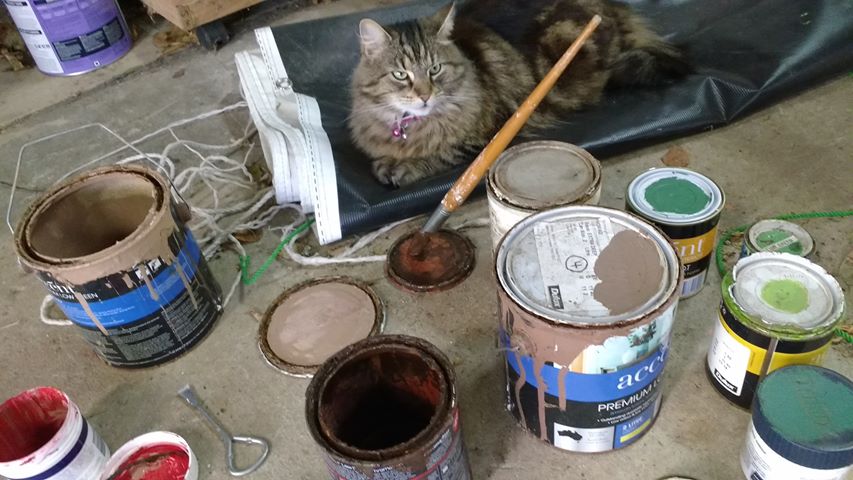 Another big development for Catprint in 2019 has been finding a permanent home with Koha at 25A Dammans Rd Warburton. Where previously rehearsals, storage and other activities were all based at Claire's home or at Millwarra Primary school making logistics somewhat painful. Having a permanent location means that Catprint now has a central location to for rehearsals, storage, meetings etc making it a lot easier to run the company and produce the shows.
Catprint is not for profit and on average a production takes the team 5-6 months from start to finish to create and costs between $2,000 – $5,000 mainly coming from Catprint's sponsors, the Bendigo Bank and Yarra Ranges Council. Next year Catprint are also planning three trivia nights to help raise funds to make the shows bigger and better than ever, so keep a look out for details of those events. The group also offer their range of props, murals and set pieces for hire to local school productions.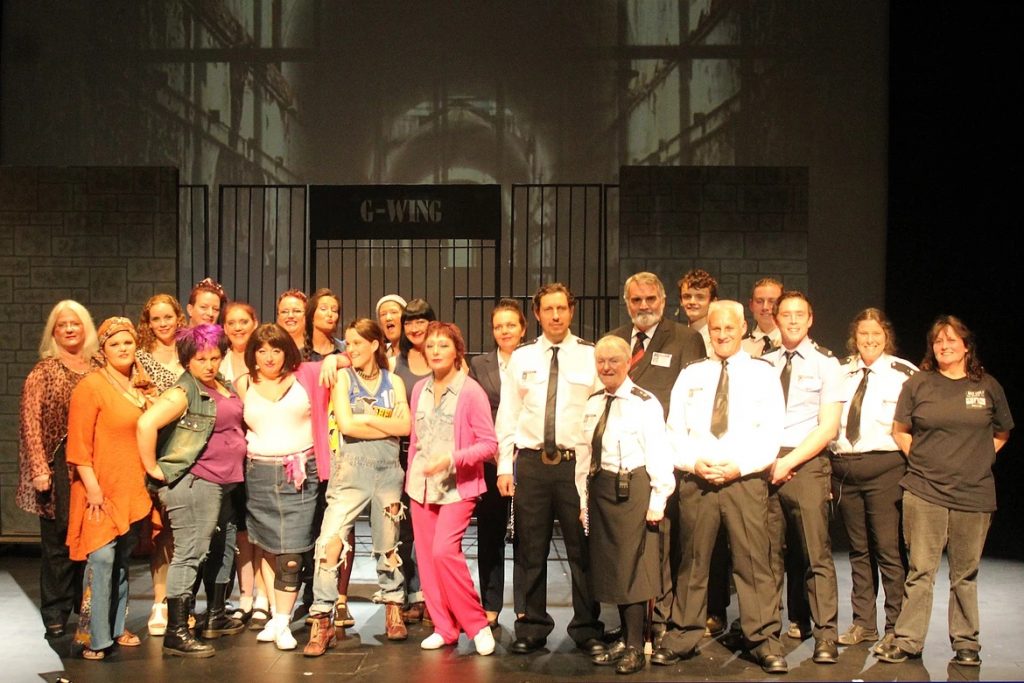 Catprint produce 2 shows per year and the best way to support their hard work is to have a fun night out and come along to the shows. The shows are held at the Upper Yarra Arts Centre, one in July and another usually in October. There are generally 3 performances of each show and tickets are a very reasonable $25 which includes supper and a nip of sherry making it a fun and affordable local night out.