If you need to get a start on your Christmas shopping this weekend and you would like to support small business, then look no further than the Wilde & Free Artisan Market. The market has been organised by Ingrid Wilde who is the owner of Where the Wilde Things Are in Sassafras. It will be held in the beautiful township of Olinda in the Dandenong Ranges.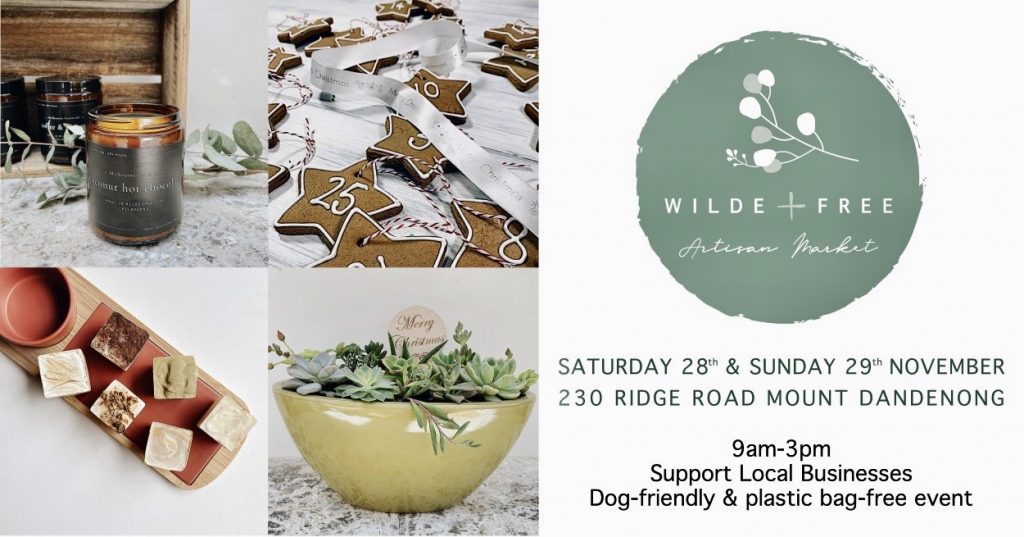 This is the first year that the Wilde & Free Artisan Market has run and it's all thanks to Ingrid. Ingrid has been a stallholder at many markets in the past and normally on this weekend coming up, Ingrid would have a stall set up at the Swedish Church Christmas Bazaar in Toorak. Ingrid specialises in selling beautiful jewelry, handbags and scarfs that she sources sustainably from different countries throughout the world.
Unfortunately the market in Toorak was cancelled 2 months ago due to COVID. When Ingrid found out that the market was cancelled she had an idea. She thought about using the land around her office area to use for a new market. Ingrid said to her partner Mark, "Why don't we have a market here, how hard can it be?" Ingrid said.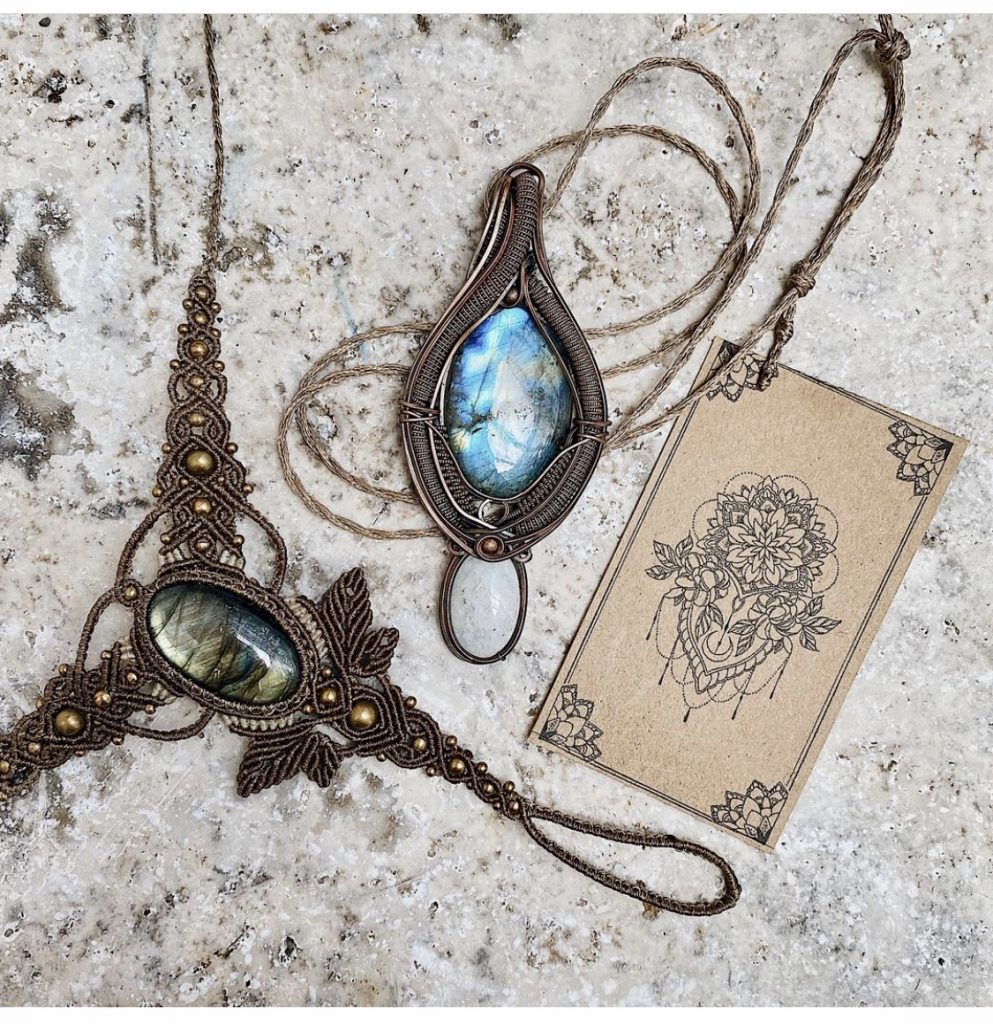 Ingrid placed an add that night on a local Facebook page for expressions of interest to see if anyone was interested in having a stall at her new market. Much to her delight she had a really positive response. At that point Ingrid was starting to feel a bit more positive about the possibility of starting up her own market to help out local makers.
Ingrid then spoke her landlord to get his permission to use the area for the market. Thankfully he was very supportive of the idea and had previously thought that it was a great space for a market.
Everything just seemed to be falling into place, so Ingrid booked the date of the market. She started to organise all the stallholders and the logistics required to make the market come to life. She had just 6 weeks to organise the whole event.
Ingrid decided from the start that she wanted to run it as a not for profit event so it is a true community market where each stallholder makes a small payment that goes towards covering the overheads.
Early on Ingrid secured a few sponsors that helped pay for a few of the costs associated with organising the market. Arvy's Gallery of Olinda sponsored the site sign and Ingrid's friend Jo Parker of Max Brown Real Estate in Croydon, sponsored the community board for the event.
Ingrid's partner Mark has sponsored a number of things for the market through his business Soezy which specialises in finance. AMG Construction, who is the landlord, were delighted to sponsor the market by offering free use of the entire site.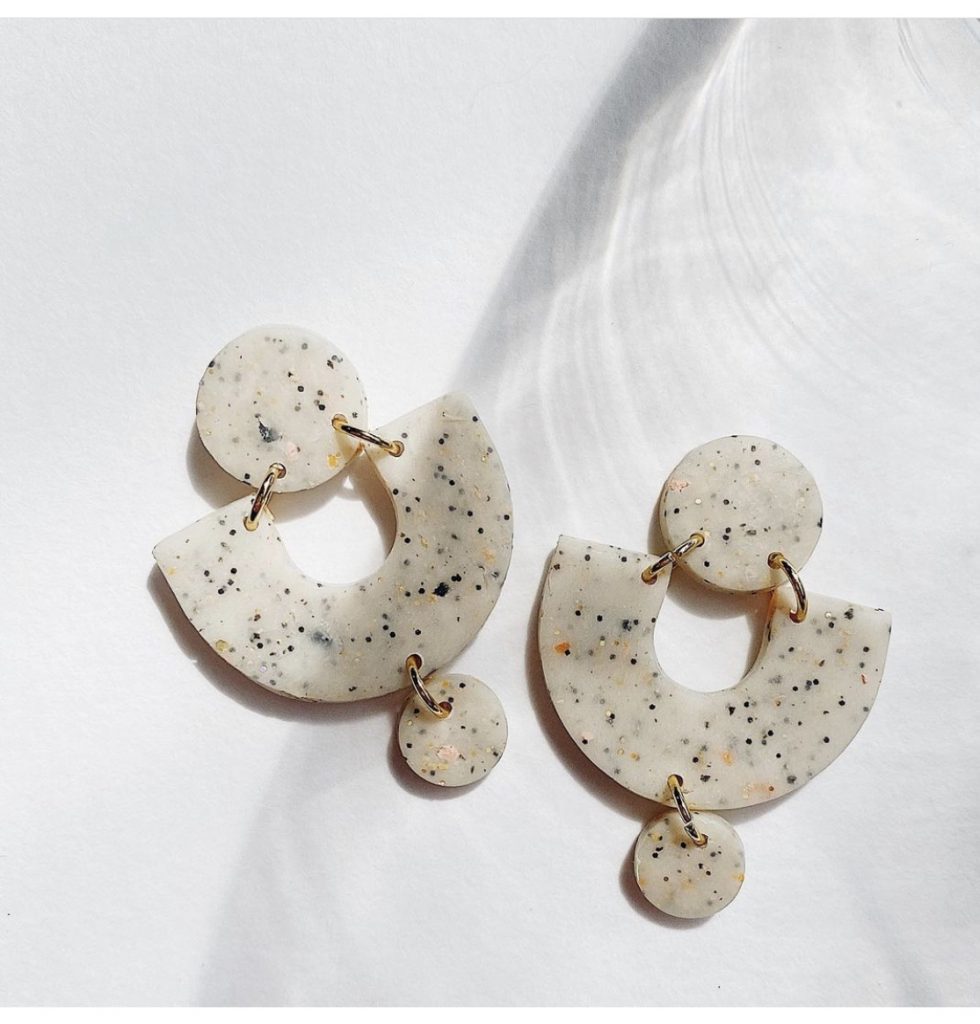 Ingrid has also had a lot of help a long the way from Ashley St Clair. Ashely is one of the stallholders at the event and kindly donated her time to do all the social media and promotion of the market. "The local Community has also been so supportive of the market and have really got behind it too" Ingrid said.
As you can imagine Ingrid has worked tirelessly over the last 6 weeks to make this upcoming market a success. Ingrid has hand picked every stallholder to provide the market goer with variety and quality. All the items at the market have been hand made by makers throughout Melbourne including the Yarra Valley and Dandenong Ranges. There are a few stalls that have items that have been made overseas but they have all been sourced ethically.
"Most of the stallholders are local artisans but we didn't excluded anyone. All of Melbourne has suffered, not just the hills during lockdown, so I didn't want to exclude anyone." Ingrid said.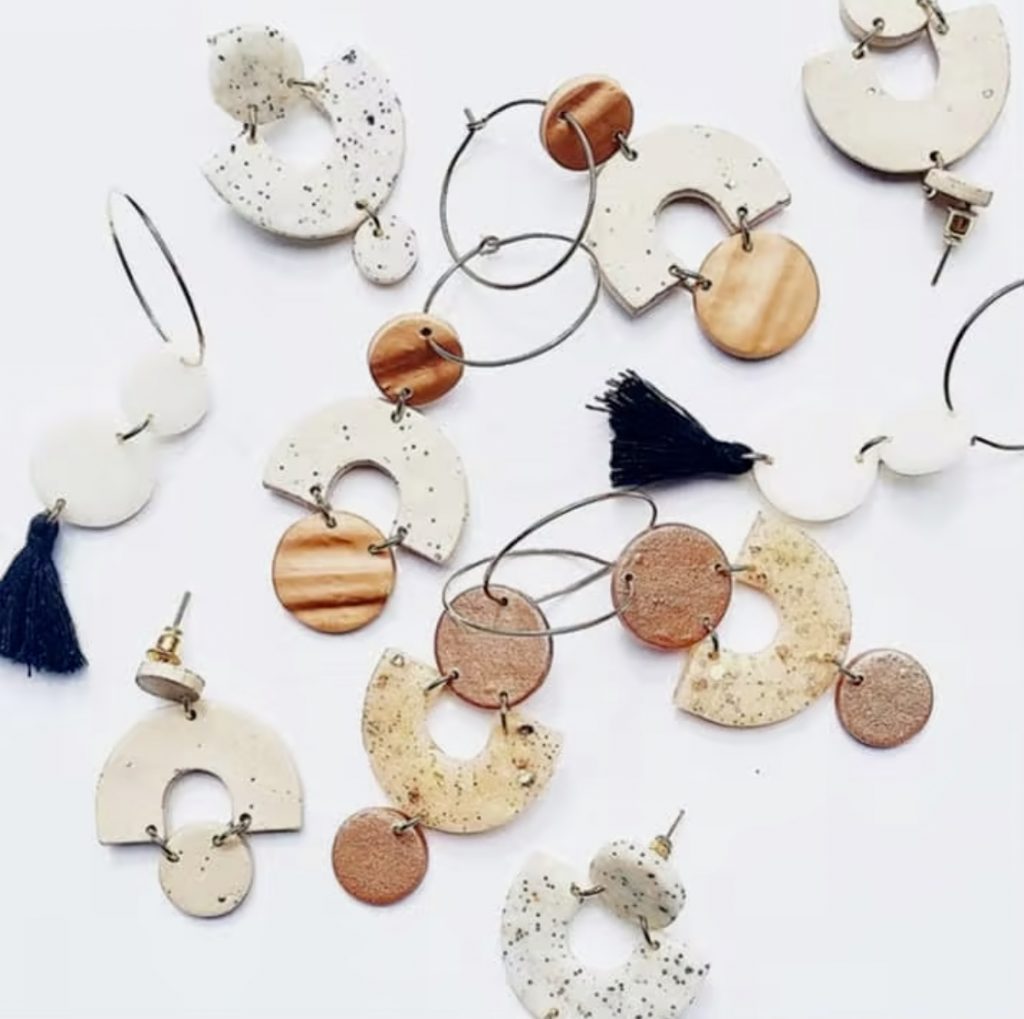 The market will run over two days and there will be roughly 30 stalls on each day. The market is providing an opportunity for 36 business which is wonderful given how hard it has been for businesses in Melbourne due to lockdowns.
Molly and Tildy from A Little Ray of Boxes will be headlining the market with their recycled timber boxes which they make from old fence palings. Mark from Soezy is generously providing the girls with a marquee for the weekend.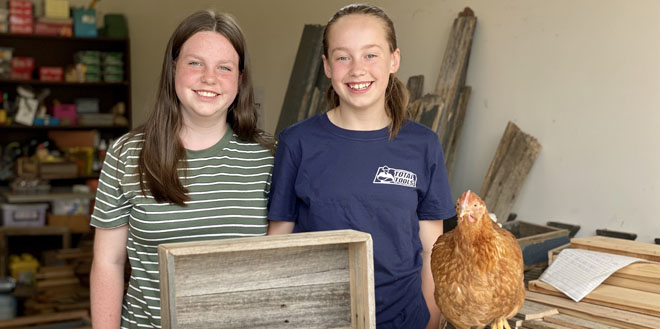 Melbourne Essential will also have a stall set up selling their amazing candles. Their range of candles was inspired by the renowned Melbourne coffee scene. They smell so good that I guarantee you will not walk away without buying one. The other lovely thing about Melbourne Essential is for every candle they sell, they pay forward a coffee to a medical worker. That's an even better reason to buy one.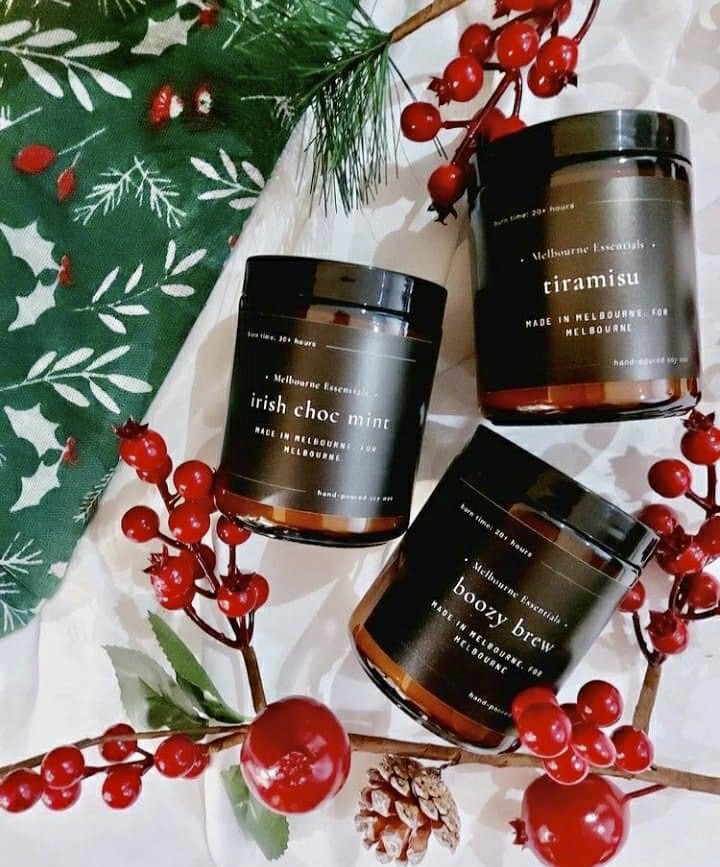 On Saturday Ingrid has organised buskers to entertain you all. The busking will start off at 9am with harpist Elizabeth Sutherland. There will be live music from Gerry and Eddie on Sunday. Ingrid actually knows Gerry and Eddie personally, as they have been to her house a few times to play at her Christmas parties.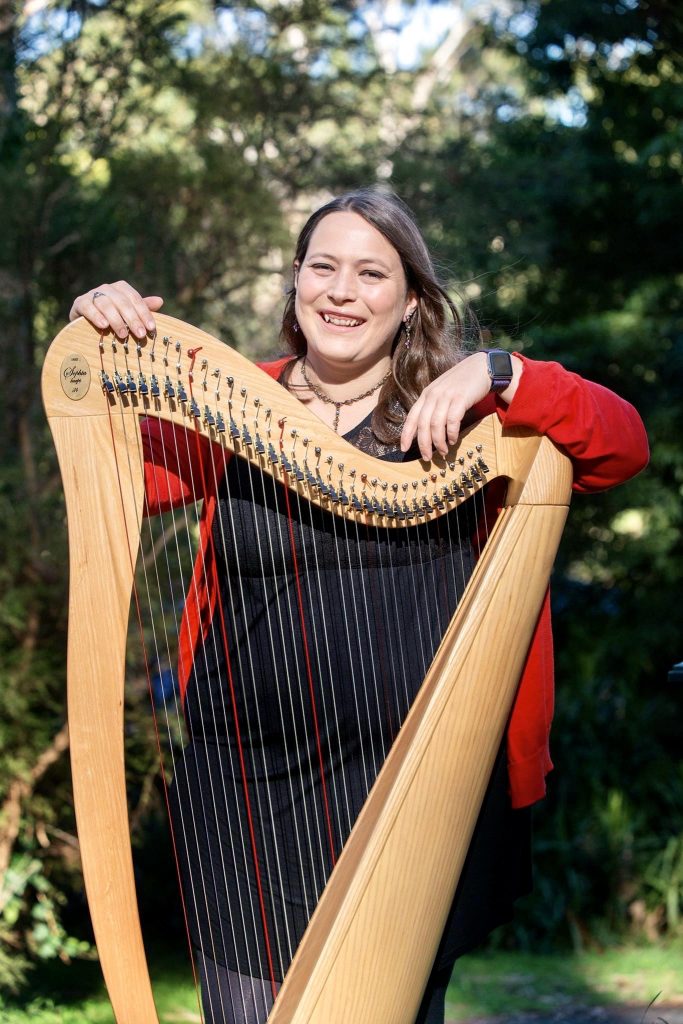 Ingrid also made the decision early on not bring in food and coffee vans for the market. Instead she wanted to encourage people to visit the local cafes and restaurants.
The market is plastic bag free and dog friendly. Ingrid loves dogs and has made sure your dogs are well looked after too. There will be stallholders selling dog treats, dog collars and even doggie dungarees so bring your dog along.
Its going to be such a great market full of a variety of wonderful hand made items. Come a long and do some Christmas shopping or just treat yourself to a few nice gifts. You can wander through the market, enjoy the music and the vibe that a market creates, then have a meal afterwards at one of the many wonderful cafes or restaurants in town.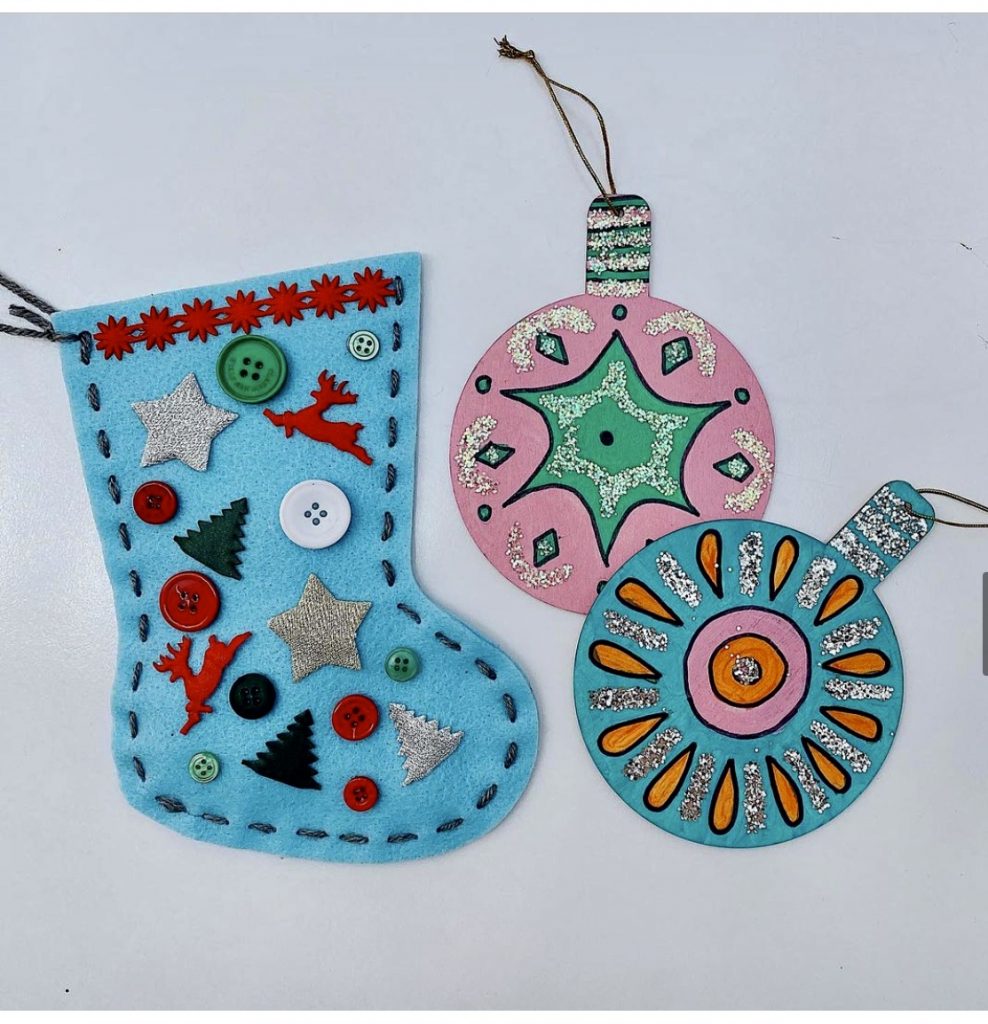 Well done Ingrid on organising this event in such a short time and for supporting so many local businesses. Without your passion and hard work this market would not of been possible.
The Wilde & Free Artisan Market is on this SATURDAY the 28th and SUNDAY the 29th of NOVEMBER between 9am – 3pm. The address is 230 Ridge Road, Mount Dandenong.