'Teddie's Kitchen' is named in honor of Leanne and Daniels much loved and adored son. It is a heart breaking and tragic story and also one of inspiration and courage but above all it is the story of a mother and sons deep love for each other.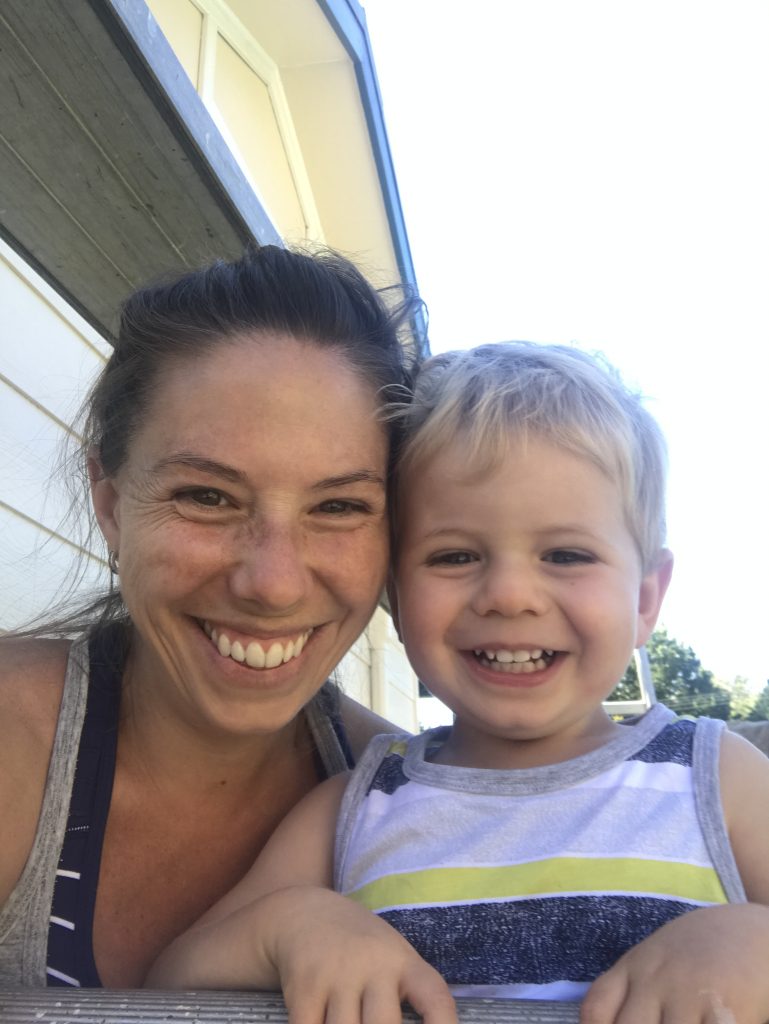 I was very humbled and honored to sit down with Leanne the founder of Teddie's Kitchen this week to talk about their precious son Teddie Hewitt. Leanne's and Daniel's son Teddie tragically passed away in March last year. Teddie was almost 3 years old.
Teddie was born on the the 13th of March 2015. Leanne and Daniel were very proud parents and were over the moon when their son was born. "As soon as we brought Teddie home he was everywhere I was" Leanne said. Leanne remembers fondly how Teddie would look at her while she was cooking and once he was old enough he would sit up on the bench and cook with her which they both loved.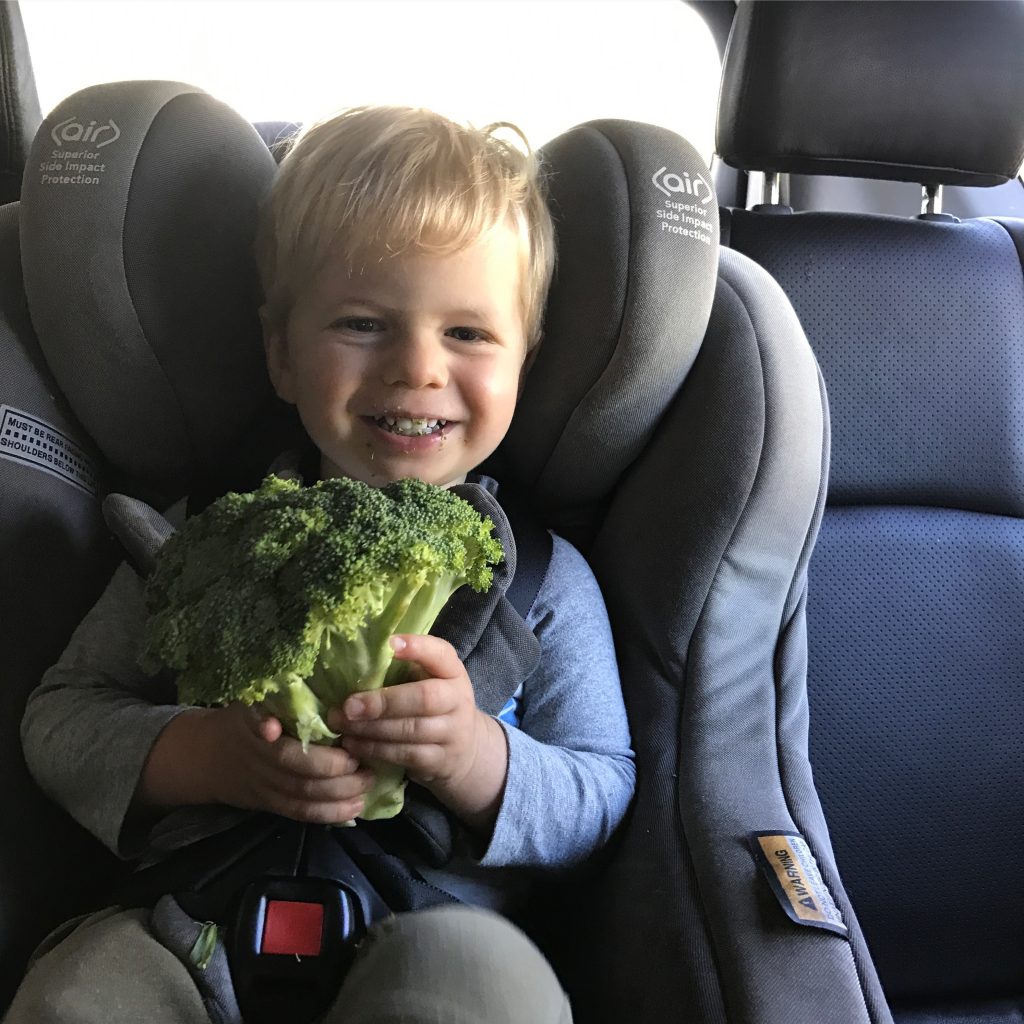 Leanne always cooked healthy food which Teddie loved. Teddie had a thirst for healthy food which he learnt from his mum. They would always make food from scratch and loved to experiment. Leanne would make raw treats for Teddie like healthy icy poles which were made from watermelon, strawberries and mint.
Teddie would wake in the morning and say "Pol Mummy". Teddie would see a candy bar or ice cream and say "we make that mummy". They would get out the blender and experiment. More often than not it would work but every now and again Teddie would try it and say "yuck mummy", Leanne always laughed at that.
Leanne and Teddie spent many hours in the garden growing vegies together. Teddie was always amazed at how you put seeds in the ground and then a few months later out pops a carrot. He would often walk around eating raw broccoli to the amusement of many.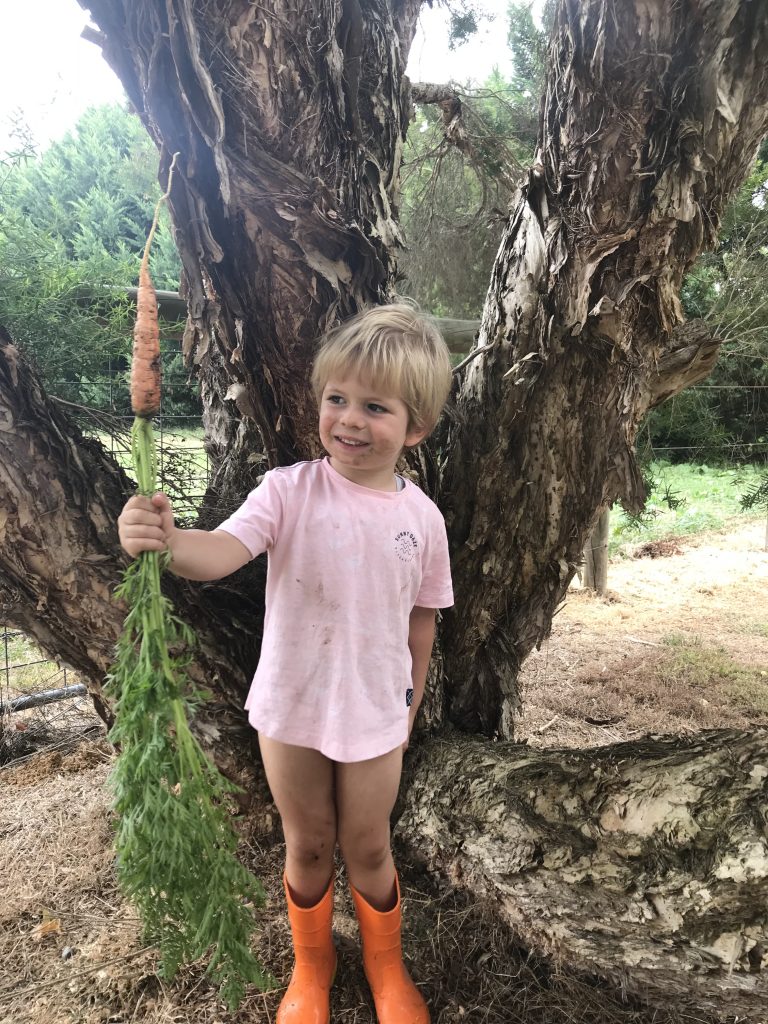 Teddie's Dad Daniel said his most enjoyable times with Teddie were always in the backyard. His most fondest memory was building the fence together in the front yard. Teddie was always hanging out with Dad, painting with him, measuring, and going up and down the driveway in the wheelbarrow. Teddie would always wave and talk to the neighbors walking by. Daniel will never forget those precious times with his son.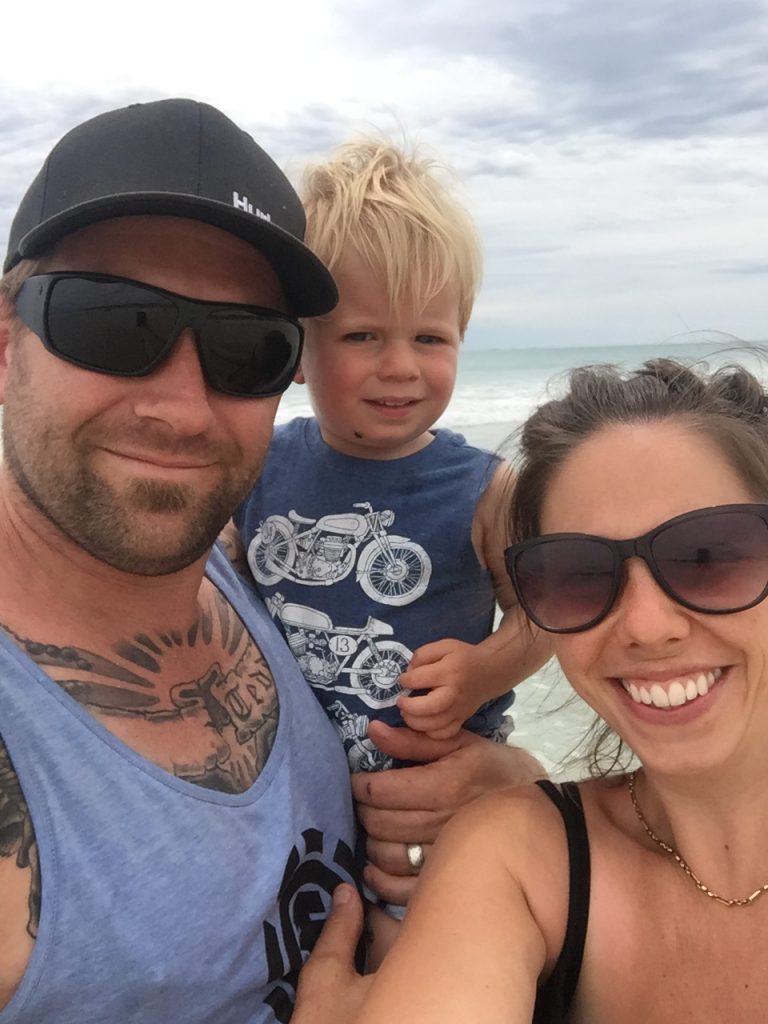 Teddie loved nothing more than to go camping with his family in their camper trailer. They would go away with Aunty Michelle, Uncle OOK and his cousins Brody and Caleb. Teddie also loved to go fishing with his Uncle Dan and the whole family at their parents farm. Teddie just loved sunny days, they were his favorite.
"Teddie just loved life" Leanne said. He loved people unconditionally. Leanne was very proud of Teddie's compassion and empathy. Teddie would often sit down with people when he felt their sadness and would cheer them up. Teddie always spoke fast and with clarity, Leanne recalls. She always taught him to be honest. "Teddie taught me to speak my truth" Leanne said.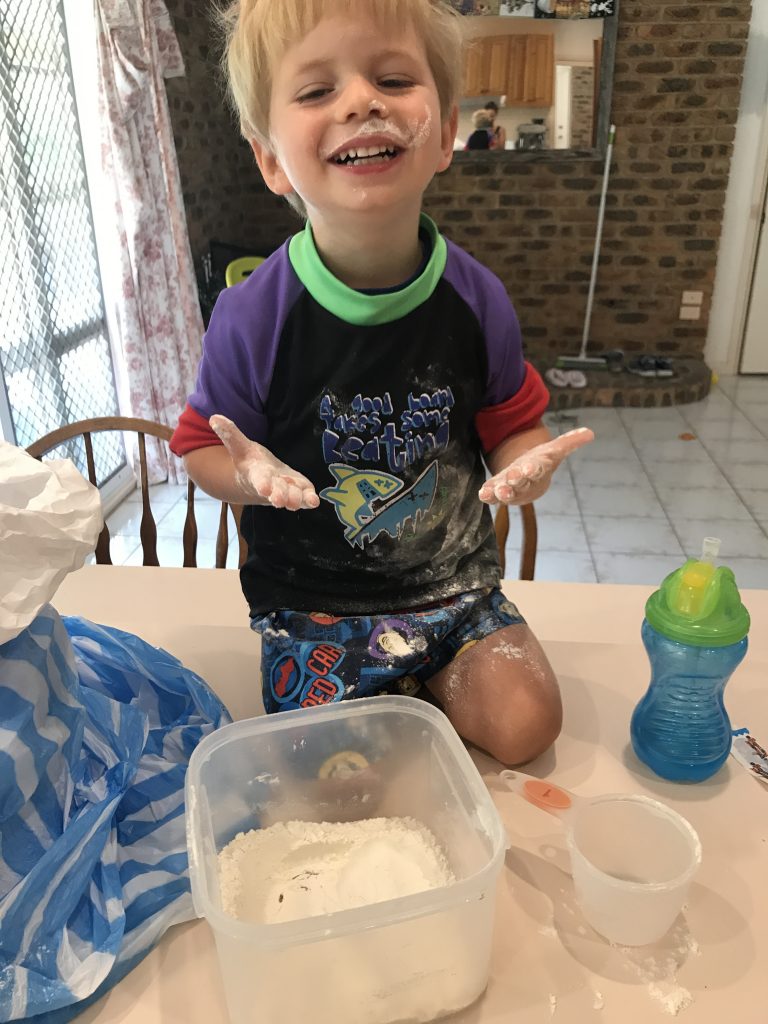 Leanne was very sick one weekend when Daniel was a way and Leanne didn't want Teddie to get sick so she said "stay away from mummy I don't want you to get sick". Teddie replied "I stay with you Mummy". He got her water and looked after her the whole weekend and that's who Teddie was. He gave so much to everyone around him. "He had an essence about him that he had been here before" Leanne said.
After Teddie passed away Leanne was beyond heart broken and was numb. "She felt nothing" she said. She had lost the love of her life and spiraled into a very very dark place for months and months.
Leanne told me how one day last year she was standing in the kitchen staring at her feet. It felt like she stood there for an eternity. She was at rock bottom. Something just said to her "start cooking". Leanne hadn't cooked since Teddie had passed away so that night she made Daniel and their son Paddy sausages, mashed potatoes and veggies. Leanne knew she had to start somewhere. She just wanted to feel something again. It was a turning point for Leanne.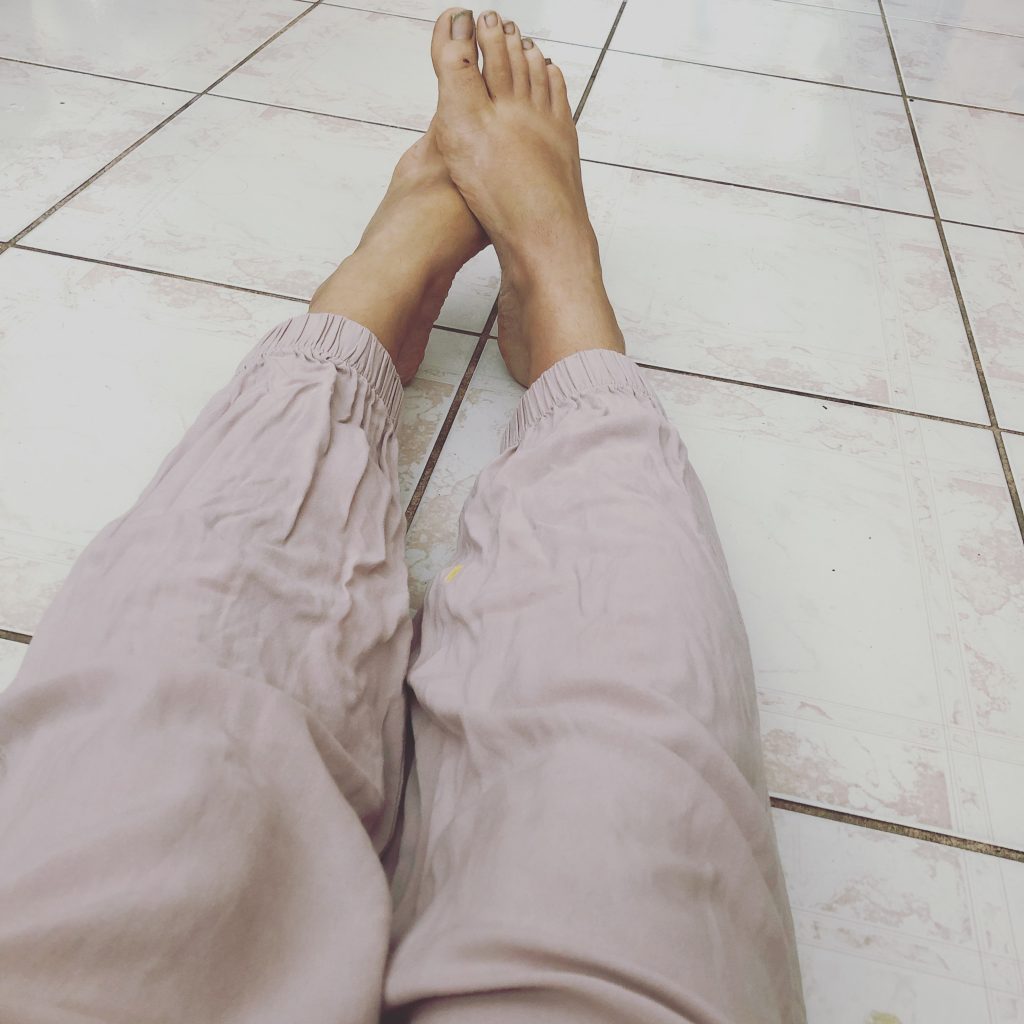 Not long after that her cousin said "come over to my house and have a cup of tea, I want to show you how to make sourdough". After they had a good cry her cousin said to her sourdough will help bring back your memory as Leanne had lost a lot of her memories due to the trauma of losing her son. Leanne's cousin had experienced this herself and found the process of making sourdough helped bring back her own memory.
Leanne felt an instant connection with sourdough. She hadn't felt anything in a long time but she could feel the dough. Leanne's cousin explained to her that the most important process of sourdough is to keep the culture alive. This resonated with Leanne and she thought to herself " I can keep this alive. I couldn't keep Teddie alive but I can keep the sourdough alive".
Leanne went home and baked every single day and she said the process got her up everyday. Leanne used the sourdough process to get through her days of endless grief. She could get the dough and throw it and hit it. She felt more in the bowl of dough than she had felt in a long time.
Leanne had made so much sourdough that their freezer was full. She would gift it to her family and friends and neighbors. She even gave it to strangers. They thought it was a bit weird but thanked her for it anyway. Leanne also had so many veggies from her garden so she decided to put a little food stand out the front of their home with her home grown veggies and her delicious sourdough. She would sell it really cheap and to Leanne's surprise, people bought it which filled her heart with love and joy.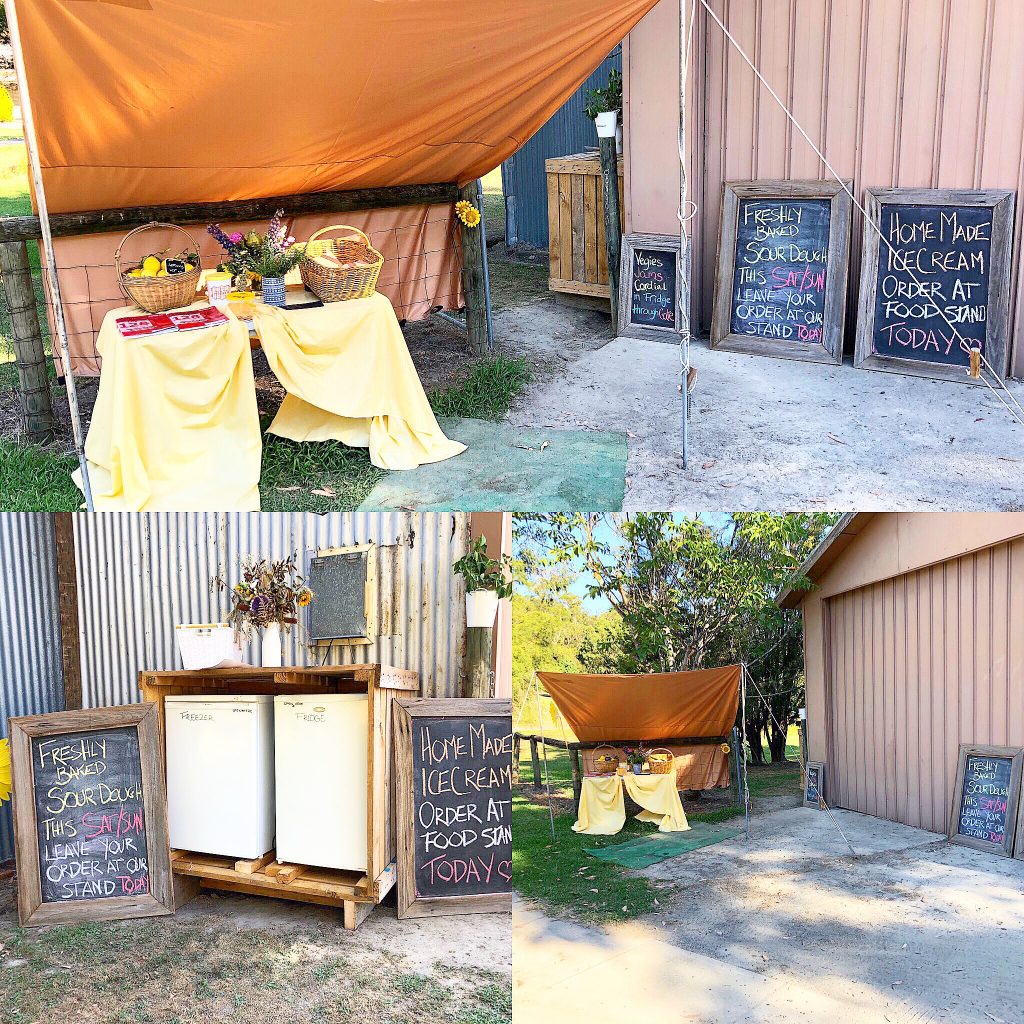 Leanne decided to register her business and do it the right way. Coincidentally it was 12 months to the day that Teddie's Kitchen was registered the day I sat down to Leanne to talk her about Teddie's Kitchen. When Leanne sat down to register the business she needed a name and there was no doubt in Leanne's mind that it had to be named after their beautiful son so she named it 'Teddie's Kitcken' and that's how Teddie's Kitchen was born.
Leanne had to do an online Safety Supervisors Course because she was both running and cooking for Teddie's Kitchen. The course included food safety handling rules and regulations. The council inspected her oven, machinery, and preparation areas. There was a lot of paperwork involved but Leanne wanted it to be set up properly. Teddie's Kitchen is a registered commercial kitchen. The council come around every 6-12 months to do an inspection of her home which she always passes of course.
Leanne's passion comes from garden to plate. At this time of year Leanne plants a lot of pumpkins to use in her Pumpkin Sourdough which is one of her most popular flavours. She roasts the pumpkin which is why the sourdough tastes so good. 100% of the herbs used in her sourdough are all from her garden as well. Leanne still experiments with her sourdough and says "you can incorporate anything into sourdough".
Leanne only uses Demeter bio-dynamic flour in her sourdough which she sources from a local trader in Lilydale. The wheat is actually grown locally in Poweltown. Leanne sources all of her bulk dry ingredients like nuts, seeds and dried fruit from Christine Creigh who runs a very successful business out of her mobile van called Naked Nuts. She only sells organic ingredients. Leanne and Christine both share a passion for zero waste, toxic free and packaging free goods.
She does not use any white sugar in any of her cooking only honey, dates, rice malt or maple to sweeten her lunch box treats. Most of the ingredients she uses to cook with are organic also which is another reason her food taste so yummy.
Leanne likes to use real ingredients and as little ingredients as possible when cooking. Leanne enjoys the challenge of create something for everybody be it gluten free, dairy free or vegan.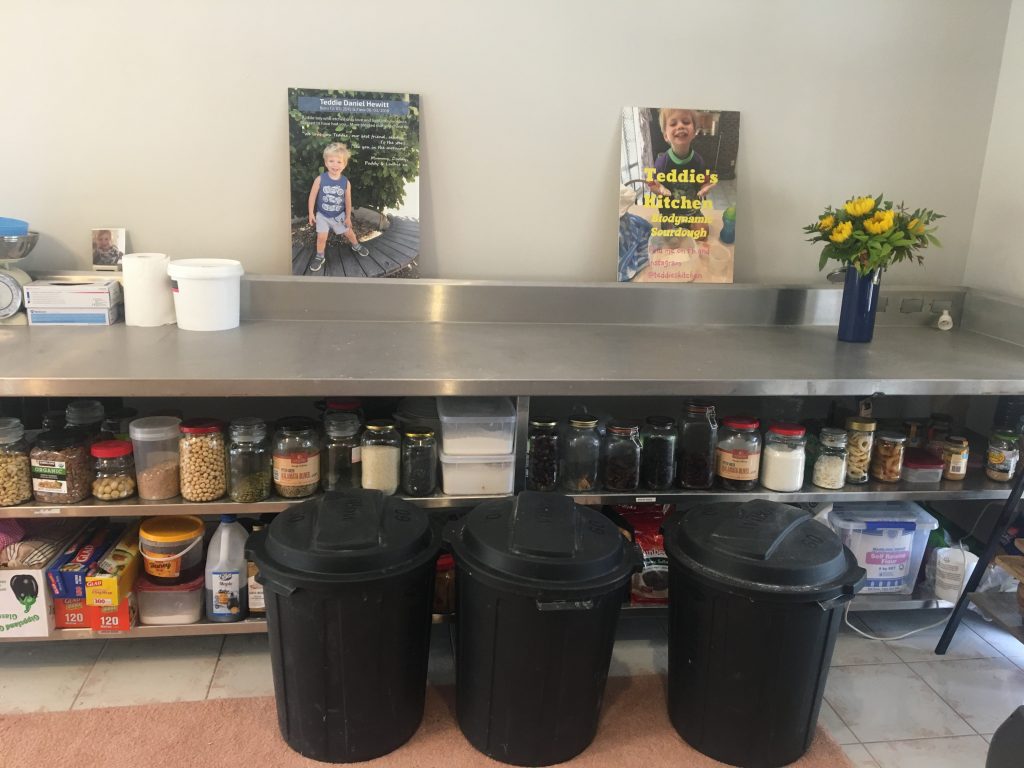 Leanne's main baking days are Thursday and Saturdays. She sells her sourdough at Gladysdale Bakehouse every Saturday and makes 4 different varieties to chose from. It is available from 8am in the morning.
Leanne has recently developed a healthy alternative to Vegemite which she calls 'Healthy Mite'. She has used healthier ingredients to produce a similar flavor which is what Leanne is all about. Less ingredients and make sure they are healthy.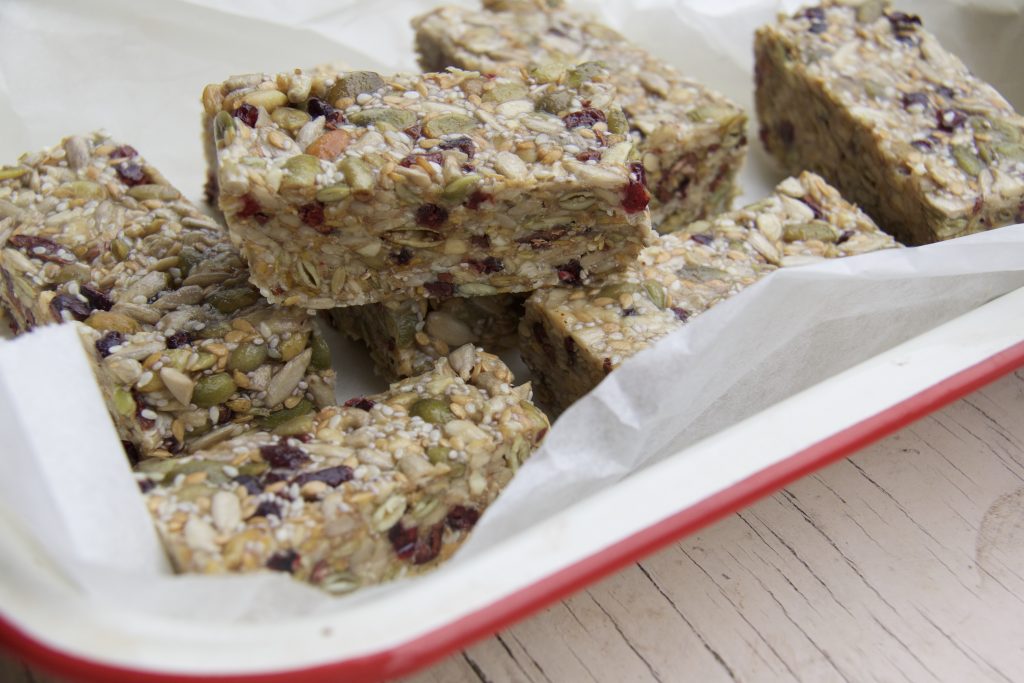 Leanne also makes lots of different varieties of lunch box treats such as bliss balls, slices and biscuits and they are all dairy free and gluten free. Everything you see on her facebook page is still available for you to order.
Leanne also has a stall at the Warburton Artisan and Produce Market. The market is on once a month on a Sunday. It is run on the 1st Sunday of each month (not January).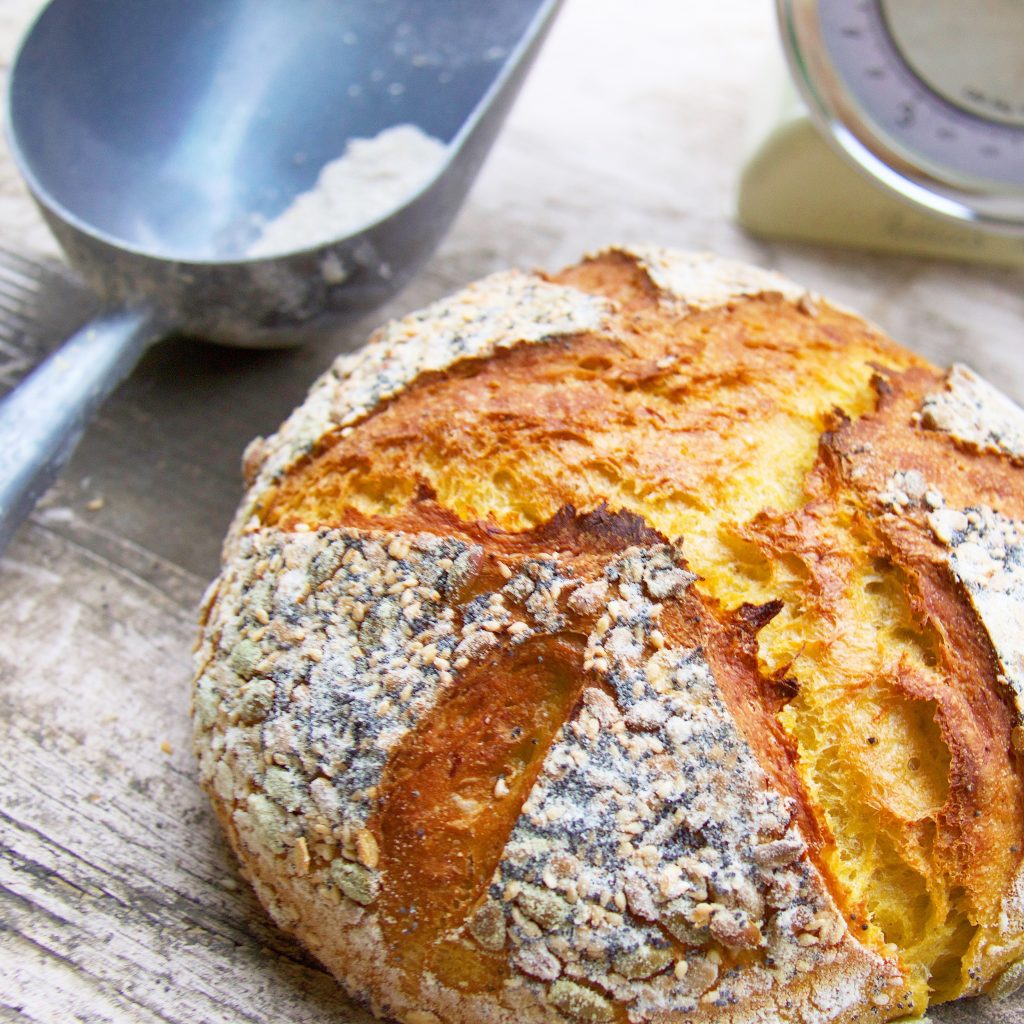 The best way to order from Leanne is through her Facebook page 'Teddies Kitchen'. She often gets orders daily for her lunch box treats. Leanne returns messages within and hour or so.
Leanne has no future plans for Teddie's kitchen but she just wants it to stay alive so there is no ending. Leanne doesn't like endings anymore since Teddie passed away, they are to hard. Leanne wants to share Teddie's love through her cooking.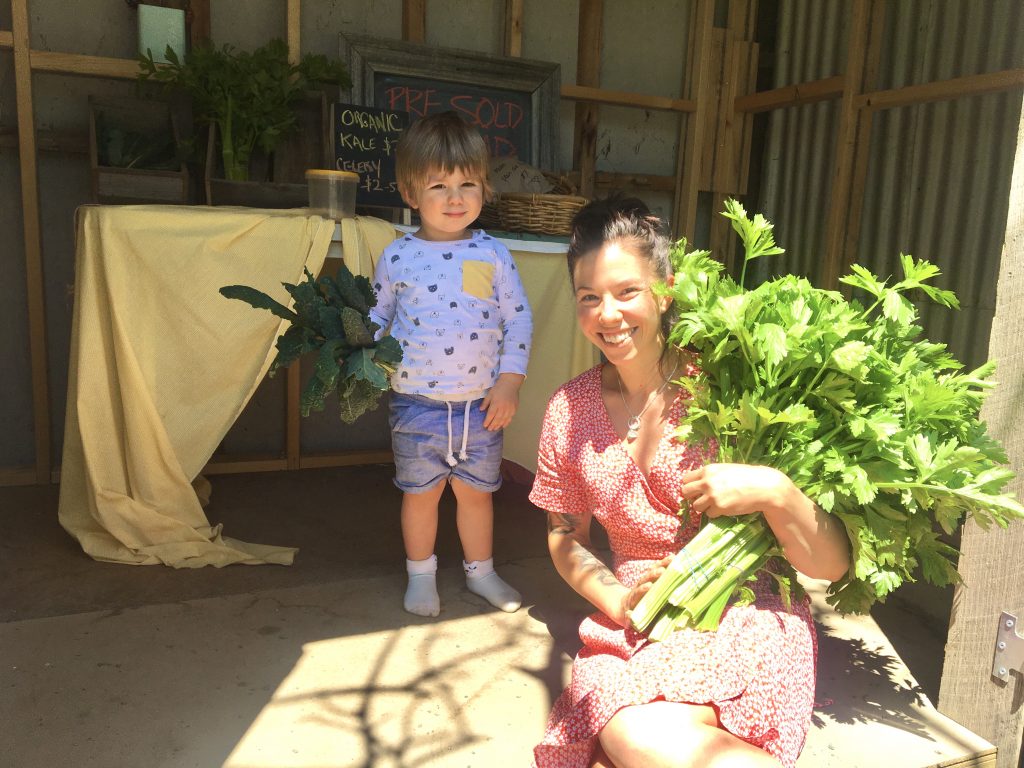 Customers always comment that they feel the love in her delicious food. She takes it day by day and never looks too far into the future. She listens to Ted for guidance. Leanne believes food brings people together and it has made her 'feel' again after feeling so numb after Teddie's passing.
Leanne dreams of food and spends hours in her garden growing the vegetables and herbs that she uses in her cooking. Like many gardeners she finds her garden very therapeutic. For Leanne, life is in the garden and it makes her feel alive.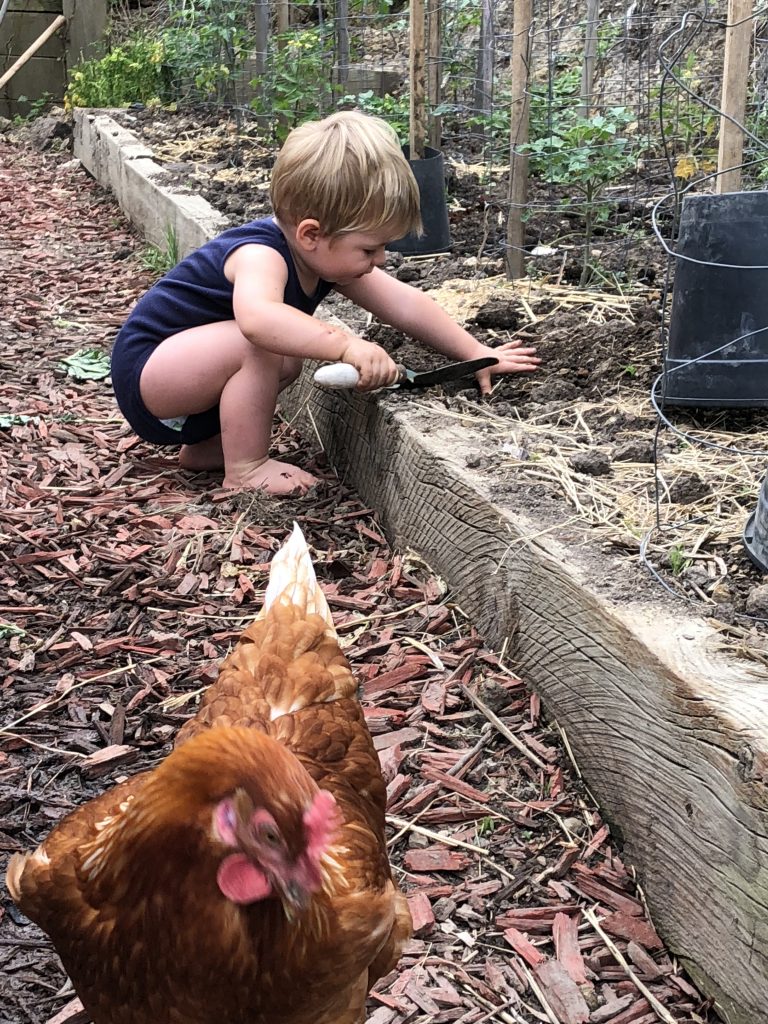 She can feel the sun, the warmth and everything growing and it is a place Teddie and her got a lot of pleasure from together. Leanne gets so much satisfaction from picking vegies out of the garden. She looks at the things she grows and thinks I did that, much like Teddie felt when he pulled something out of the garden.
Teddie's little brother Paddy keeps Teddies memory alive as well. He plays in Teddie's room all the time and always brings toys to Teddie's resting place to show Teddie his 'new toy'. Paddy idolized his big brother and always talks of him.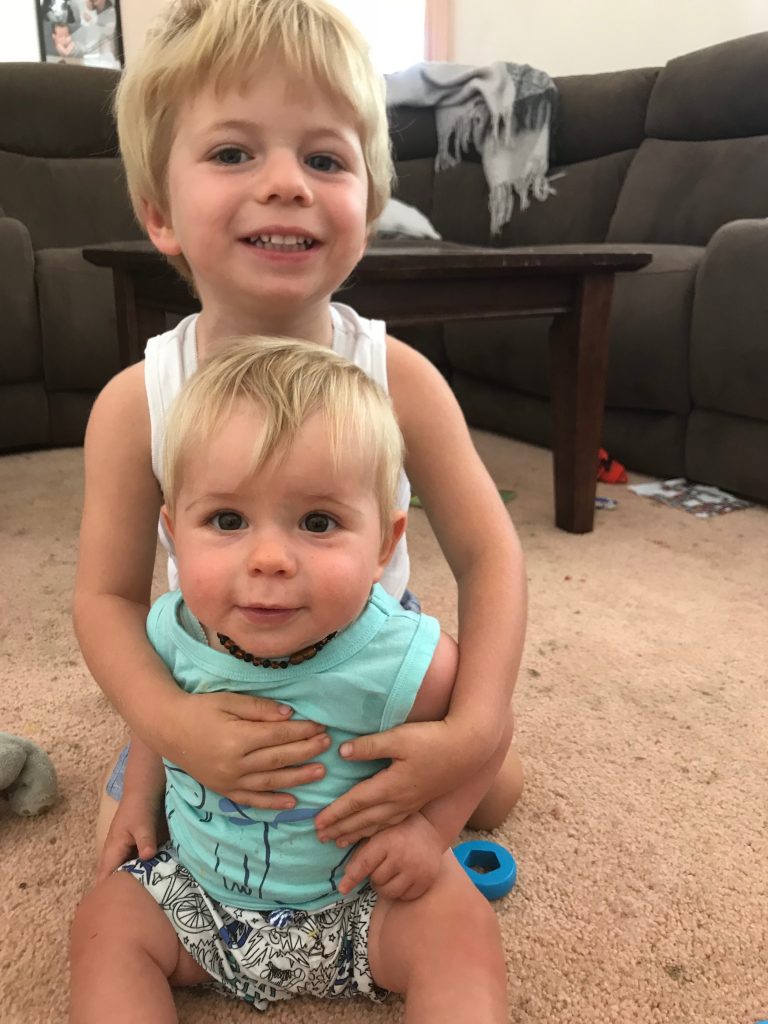 Those who knew and loved Teddie remember him by the beautiful bright sunflower. Leanne told me how Teddie only knew how to look after veggies. Leanne was never great with growing flowers. Teddie often went around to his beautiful Aunty Shell's place and one particular day he noticed sunflowers which Aunty Shell planted to attract the bees into her own veggie garden.
Teddie hadn't seen many flowers in his own garden but he loved the sunflowers in Aunty Shell's garden. They were so bright and colourful a lot like Ted so they have become Ted's flower. Teddie and Aunty Shell had a beautiful bond. Everyone who came to Teddie's funeral was given a sunflower to take home in memory of their precious and much loved little boy.
Every summer Leanne plants sunflowers on Teddies resting place which look just beautiful shining bright in the sun. You may have noticed them when you driven past the Wesburn Cemetery. Leanne, Daniel and Paddy visit Teddie everyday. Teddie will never be forgotten and is included in all birthdays, Easter and Christmas celebrations.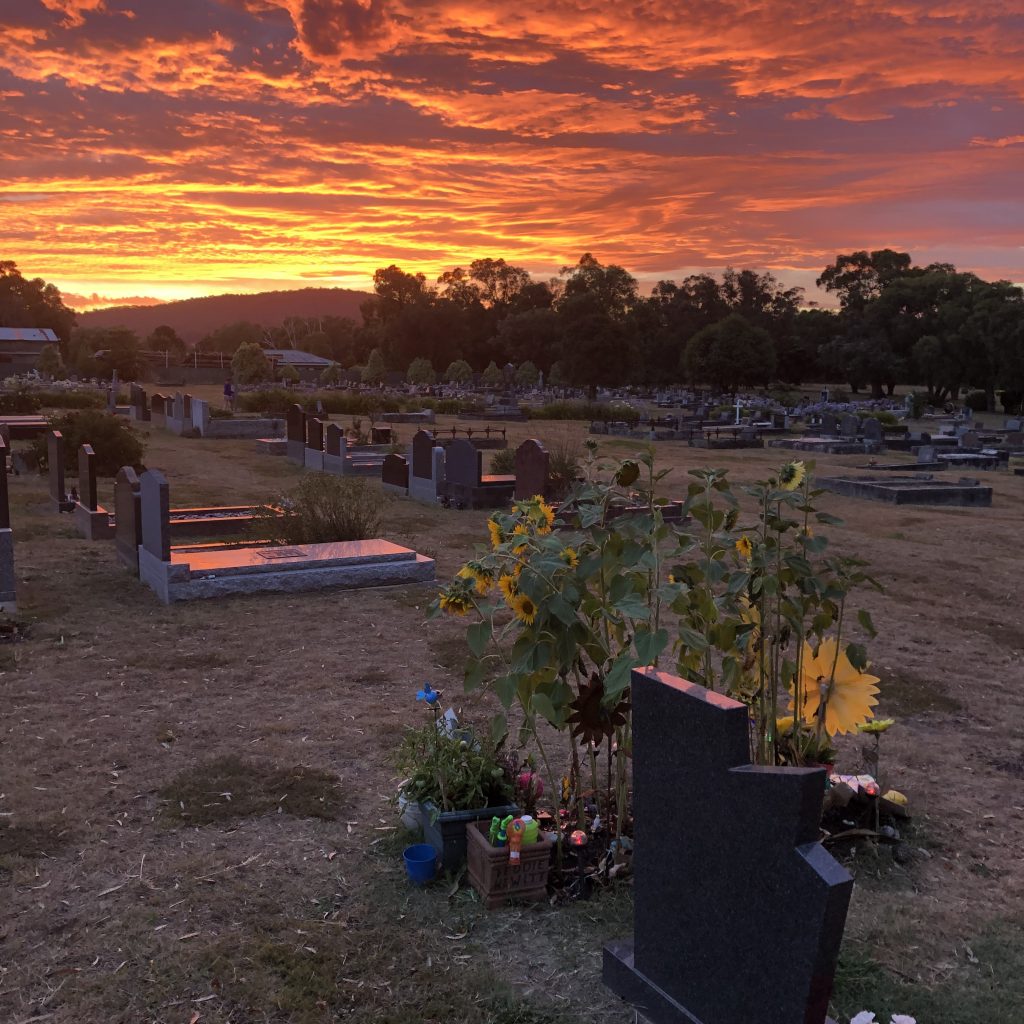 The Hewitt's are a beautiful family that have endured the hardest of heartbreaks. Leanne and Daniel would like people to speak freely of Teddie. If anyone asks Leanne how many children she has she is comfortable to say "I have one in heaven and one on earth". Leanne is such a loving and beautiful mother. I have personally been touched by Leanne and Teddie's story. I think Leanne is an inspiration and I know anyone who knows her feels the same way about her. Leanne has nothing but love in her heart for Teddie and you feel it when you are around her and when you taste her delicious food.
Leanne would like to thank everyone who supported Teddie's Kitchen from the beginning and feels it would not be the success it is today without support from the community. Leanne has learnt so much since Teddie passed away and wants whoever is reading this to know you can do anything you want and to not give up.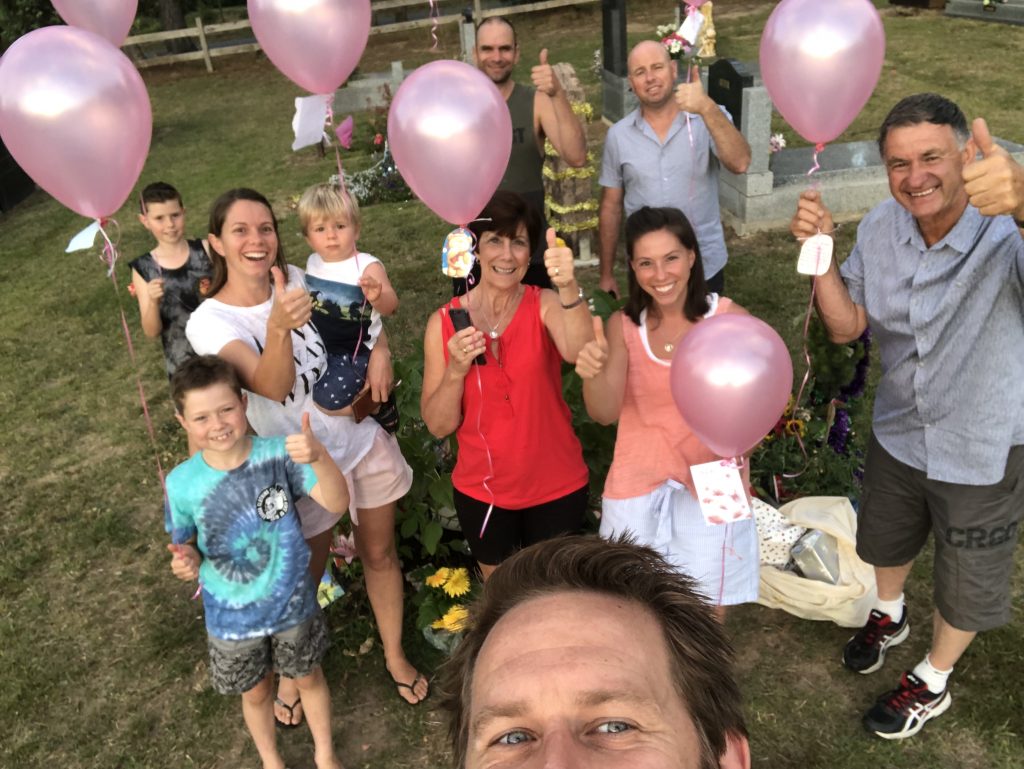 Leanne has a broken heart but she gets up everyday and cooks with the love of her son in her heart. She hopes by telling her story that it may help or inspire someone else to get up and do what inspires them. Teddie was an extraordinary little boy and he filled their lives and many others up with a life time of love. Teddie is dearly missed by his Mum, Dad, Paddy, Lochie, Aunty Shell, Uncle OOK, Caleb, Brody, Uncle Dan and Na and Pa. If you see a sunflower, I hope it always reminds you of beautiful Teddie Hewitt.