Yarra Valley News is a hyper local information and content platform aimed at connecting the people of the Yarra Valley.
For businesses this means connecting you with new and existing customers to increase your local brand awareness and bringing people through your doors.
Ways we can promote your business
Place and ad on our website
Become an official sponsor of Yarra Valley News
Place a listing in our directory
Get posted on our Facebook or Instagram pages
Have a 5 minute chat with business article published on our site
Have a full feature story published on our site
Run a competition featuring your products and services
We have a substantial local audience and a high level of engagement on our social media pages. We focus on creating consistent, relevant, informative content to generate interest in local businesses and events which keeps readers coming back on a regular basis.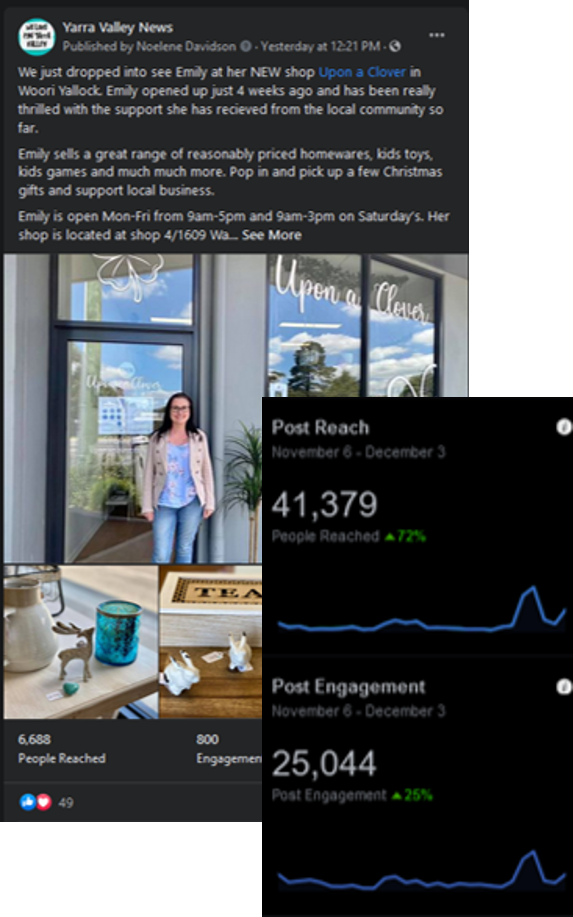 You can choose from our one-off services or engage us on an ongoing basis, so you can tailor to suit your marketing budget. To find out more contact us call us on 0429 865 081 or submit the contact form below and we will contact you.