We felt since people are trusting us to tell their stories we should share ours. Our names are Noelene and Adrian, we've been living in the Yarra Valley for over five years, some of you know us personally and some may not.
We have been together for 22 years and have three children, Steven 12, Alice 10, and Archie 8. Before moving to Warburton in 2015 we were living in Greensborough. We were into camping and every time we went on a trip somewhere we would come back talking about moving to the country and after a day trip to Warburton it came up again.
A few weeks later I did a search for houses for sale in Warburton. We had visited Warburton a few times previously to see the snow up on Mount Donna Buang so we knew the town. We always thought it would be a beautiful place to live. A house came up on the the search and I instantly fell in love with it. I thought that's our home.
I messaged Adrian straight away and told him we needed to see this house. He thought I was a bit crazy, but agreed to go that weekend, "We are not going to buy it!" he said. But as we drove up the fern and gum tree lined road to the house it became obvious that it would be difficult to find a reason not to buy in such a beautiful location.
When we pulled up to the house we both felt an instant connection to it and we bought it five days later. We enrolled our children in a local school and kindergarten and moved in July 2015. That's how our adventure in Warburton began.
Adrian manages all the IT. He has built our website and of course writes stories. Adrian completed a degree in IT at La Trobe University in Bundoora in 2001. He has worked at IBM and AIG as an IT Architect. In 2006 he got offered a partnership at Prompt Distribution and by 2009 found himself running the business. Adrian was travelling 3-4 hours a day to get to and from Prompt. In late 2018 Adrian decided it was time for a change so he left Prompt and has been home since.
Since Adrian has been home we have been thinking about what we could do together around Warburton. Adrian came up with the idea of creating the website Yarra Valley News. We both thought it could be something that the community would like but circumstances at the time didn't allow us to pursue it until very recently.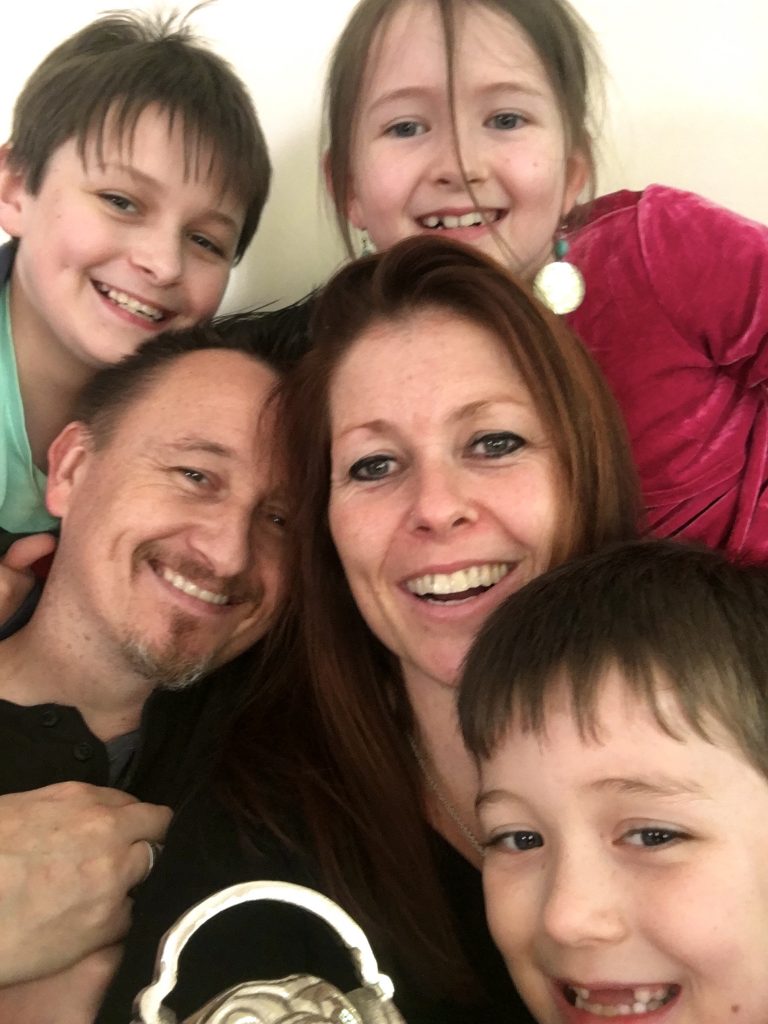 I have been a stay at home mum for the last 12 years looking after our three beautiful children and our home while Adrian pursued his career. Before children, I worked as a gardener at Programmed Maintenance Services and also worked in hospitality for quite sometime. I learnt a lot about people while serving customers.
I also have an interest in the slightly unusual. I have studied Feng Shui and Chinese Astrology at The Australian College of Environmental Studies which I loved. Recently I completed Reiki 1 with Jennie de Vine in Warburton who is a Reiki Master. I am focused on writing stories, connecting people and highlighting and promoting peoples small businesses on social media.
Adrian and I would like to build a positive website focusing on the people, places and events of the Yarra Valley. There are so many people in this wonderful area that volunteer or that run great small businesses. We hope to give those people the opportunity to be highlighted for what they do and what they have to offer the community and hopefully build our own business in the process.
We would like this website to be a platform that draws attention to everyday people in the Yarra Valley. We have found in the short time that we have been doing Yarra Valley News that people like to hear real stories about what others are doing in the community and how they got started. We all like a heart warming story and we would like to create positive content for our readers.
We would also like to add that we are not working in conjunction with the council or any big business. It is just the two of us involved in Yarra Valley News at the moment. We hope as it gets more popular we will hire some writers to help provide more stories for you all to enjoy.
We are both loving this new venture that we have started. It is wonderful hearing and telling people's stories. We hope above all that this website helps to inform and connect people in the Yarra Valley. We feel that we all have a story to tell and by you telling your own story it may help or inspire someone else in the community to tell theirs.