Local business owners are such a big part of the community so we thought we do a series of quick fire Q&A's with some of them while they are at work. Today we popped into have a quick chat with Paula who owns Healing Hand Massage in Healesville. Hope you enjoy reading a little about Paula.
How long have you lived in the Yarra Valley for Paula?
I have lived in the Valley for around 10 years.
What do you love most about living in the Yarra Valley?
I love the people, the serenity, the mountains and the vibe. It just feels relaxing and free. There is an energy and a vibe that is beautiful for healing people too.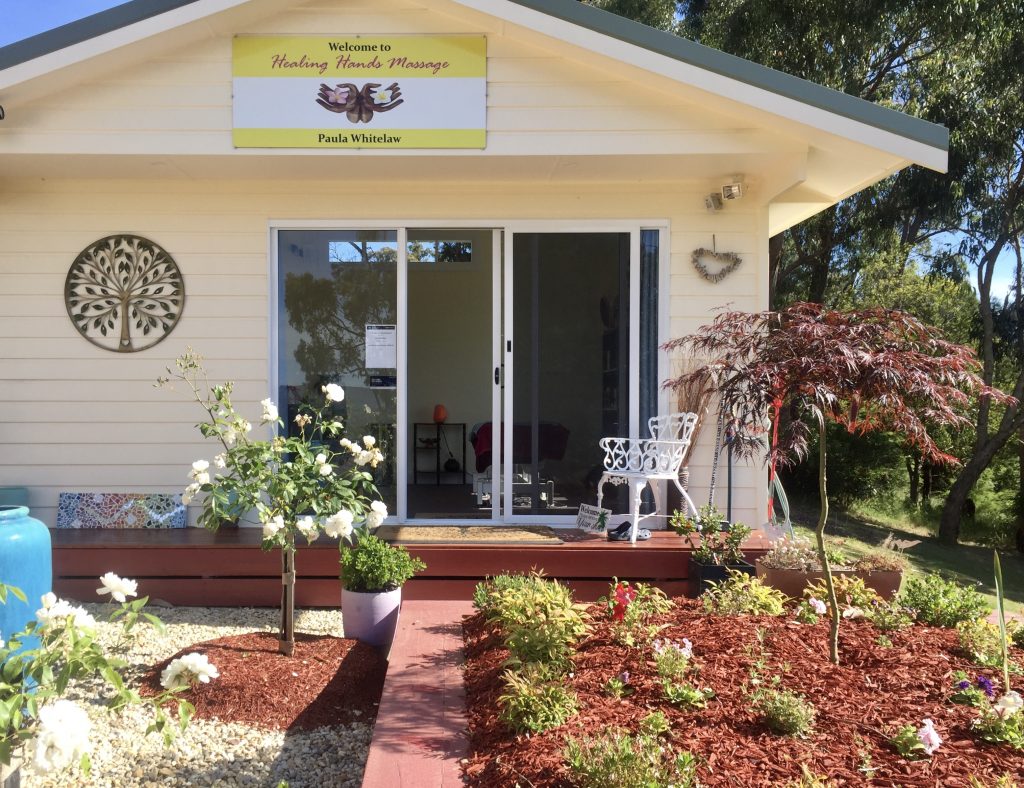 When did you start your business Healing Hands massage?
I have been massaging people for 30 years but my actual business Healing Hands Massage has been operating for about 15 years or so.
How did you come up with your name Healing Hands Massage?
It took my a while to decide on my business name. I had a few names I was keen on but people kept telling me I had healing hands. I resisted that name at first but after numerous people had said it to me, I decided to give in and accepting I do have healing hands. That's how my business name Healing Hands Massage came about.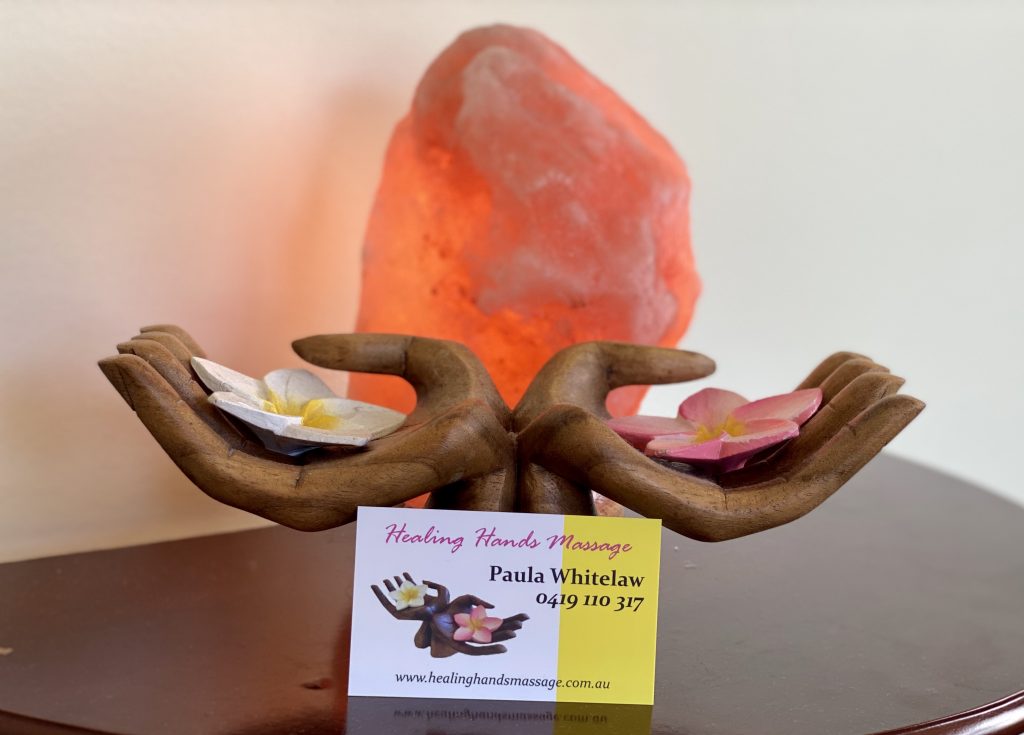 Could you tell me how and why you started your business Paula?
My story started many years ago. About 30 years ago I started massaging my mum as she wasn't well. I thought I would do a beginners massage course which I might add was very different back then. It was much more basic. I thought by doing the course I could be more helpful to my mother and maybe I could do a few massages on the side.
I then went onto to study anatomy at university while I did a few massages on the side. At the time I wasn't studying to try and become a fully qualified massage therapist, I was actually interested in working in the health industry and in particular community health.
I have always had a passion for people's health and wellness and after many years of massaging people I found that I had become good at it. I went on to complete more courses over the years to enhance my skills as a therapist.
I studied remedial massage and then completed a Diploma in Bowen Therapy. I had already completed some of the subjects that were required to complete a Diploma in Bowen Therapy while completing other courses, so I completed the diploma in a year. I found that every time I studied a new topic it just added more skills to my toolbox.
I officially started my business in 2005 in Croydon but moved to the Valley in 2010. My business has flourished pretty much from the beginning. When I moved up to the Valley I thought I would have to start all over again. I gave myself a year but with 3 months I was fully booked and I have been ever since. The great thing is that I didn't have to market. If you are any good then news travels and if you are no good then you don't last. People talk in the Valley and they recommend you if you are good at what you do.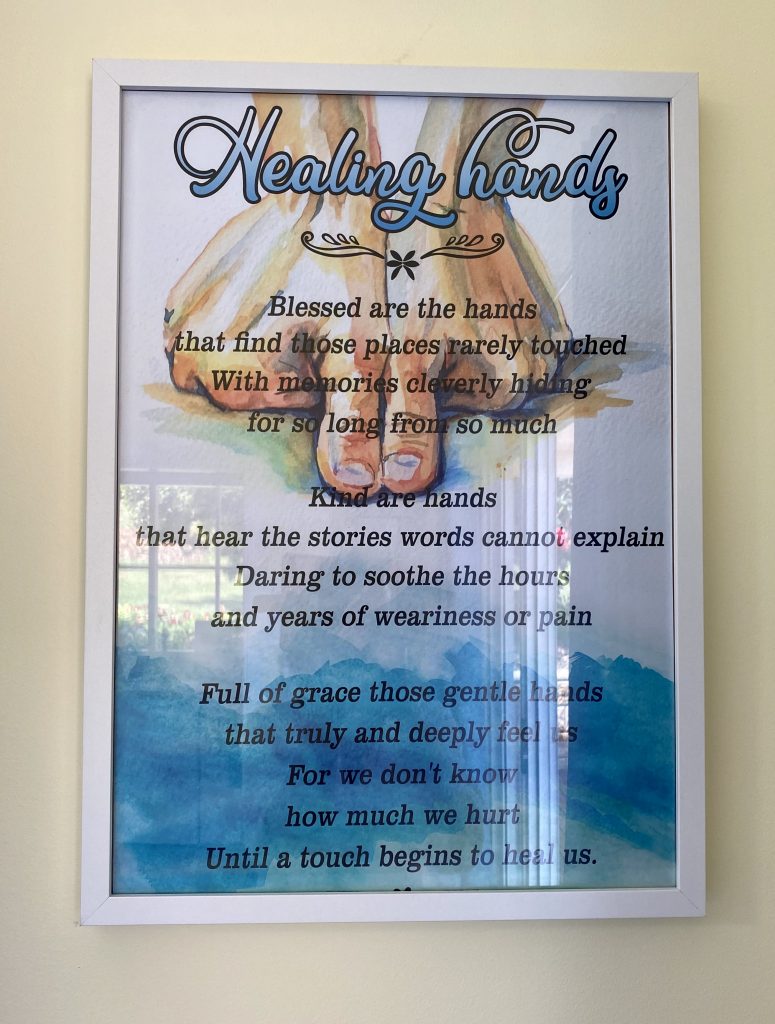 I have learnt a lot over the years through study and experience but you have to hone in and use all the skills you have acquired to make up your own toolbox to use on your clients.
Even the way I do Bowen Therapy is quite different to how other people do it. I have learnt to be more intuitive and be ok with the way I practice. It clearly works what I do as I have helped many people over the years. I am a bit different to other therapists but it's good to have your unique way of doing what you do. People love what I do, they feel better for it and I love helping people.
What do you love most about running your own business?
I like the flexibility to work my own hours but I love the fact that my clients become my friends. I like building a relationship with them. I would not like to be in a day spa where you see strangers all day. To me its about treating the whole person and I look forward to seeing my clients and having a good chat with them about what's going on in their lives.
Every person is different so for me there is variety. I love that about my job and I love working with people. I love that they come feeling sore and they walk out feeling better, so there is a massive reward in what I do.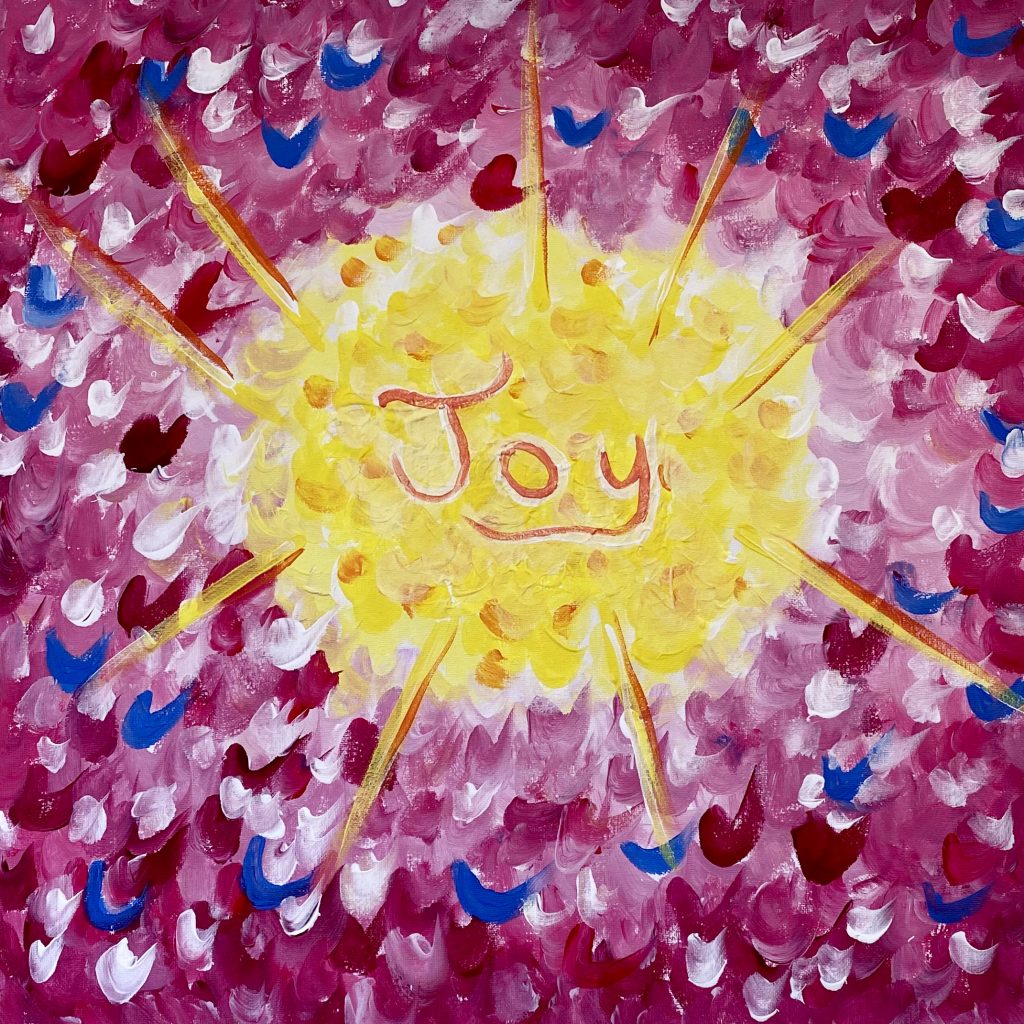 What is the hardest thing about running your own business?
Saying no to people. I love to help people but saying I can't help you this week is hard for me. Having personal boundaries is important to me. I have to do it to protect myself and my own energy.
What do you like to do in your spare time?
I like to catch up with friends, I love to walk and listen to podcasts. I love to be stimulated and to learn new things. I like to be challenged about things in life. I don't like to stay comfortable, I like to feel like I am growing and learning.
I love to see my family and kids and I love to find time to have some fun. I like to do things that bring me joy. If you have joy in your life you naturally give it back to people. Its very important to be healthy so you can pass on your healthy vibration to others. It's important to keep healthy and keep my mindset healthy so I can give my clients a great treatment.
What is your favourite food?
Probably roasted vegetables but I love a piece on Lindt Chocolate at the end of the day. I eat healthy all day but its my little indulgence at the end of the day.
What is your favourite drink?
I love a Pinot Nior and I make a good homemade kombucha that I like to add a bit of ginger beer to. It adds a bit of spice and its a lovely refreshing drink.
What is the best piece of advice you would give to people about life?
Your mindset is everything. Don't live out of your feelings. You don't need to be a victim of your life experiences. Work out who you want to be and then step into it. Your thoughts effect your body, your relationships and your whole life so change your mindset and you will change your life.
Thank you Paula for giving us 5 minutes of your time and sharing a little bit about you and you business Healing Hands Massage It was lovely chatting to you.