I didn't really know what to expect when I went to check out the Wandin Custom Car & Bike Show at Wandin East Reserve last night, but I can say I was blown away by what I found. There were hundreds of custom cars and a huge crowd had come along to enjoy the cars and the live entertainment.
The range and quality of cars on display was simply awesome, from beautifully restored Alfa Romeo's, ever popular mustangs, to aussie favourites like the SLR 5000 Torana (a personal favourite) and Ford XY GT's. It was a rev heads dream, and all of them gleaming in the beautiful afternoon sun.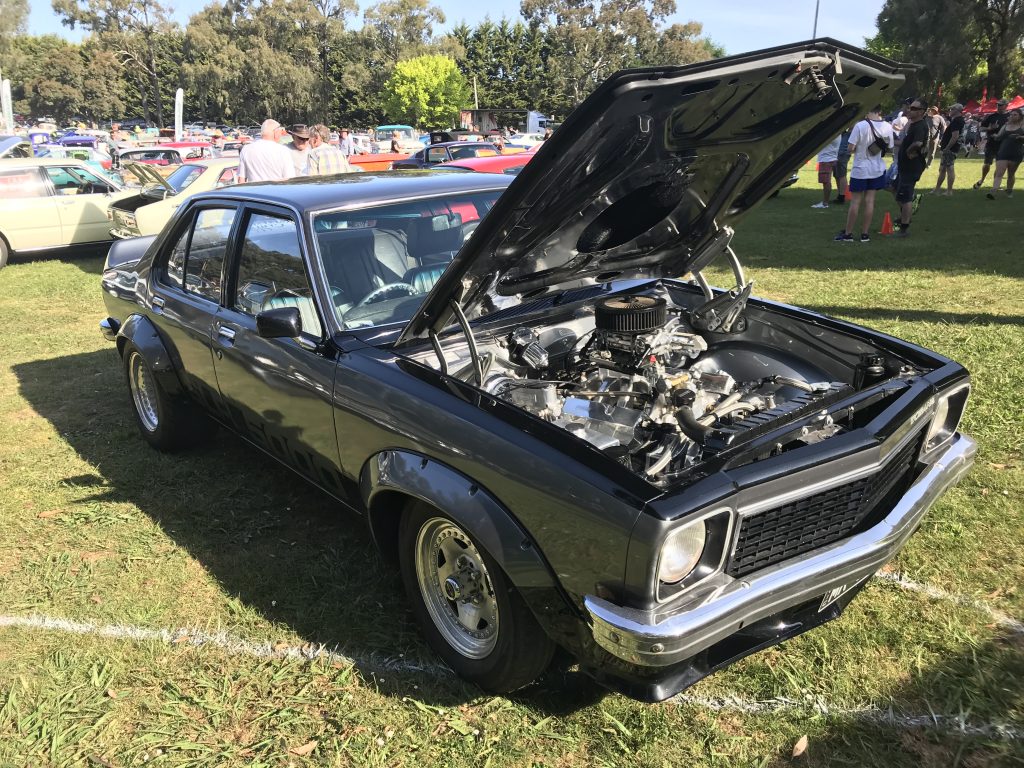 There was a good selection of food and drinks on offer, including Angry Cock Cider – yes you read that correctly folks LOL and there was a bouncy castle for the younger kids too. If you'd had a long day and needed a caffeine hit instead there was a couple of good coffee options as well. The Treblettes provided a 50's swing / rock n roll covers the soundtrack that seemed to make sense with so many old cars on display.
The highlight though was definitely the cars and bikes that turned out to show off their lovingly restored and customised vehicles. There were some cars that were fully custom projects that must have taken hours and buckets of cash to complete.
There were also cars that were full restorations and some that had been kept as close to original as possible. I was a bit like a kid in a candy shop, I didn't know what to look at next. One of the crowd favourites was this beast of a pickup.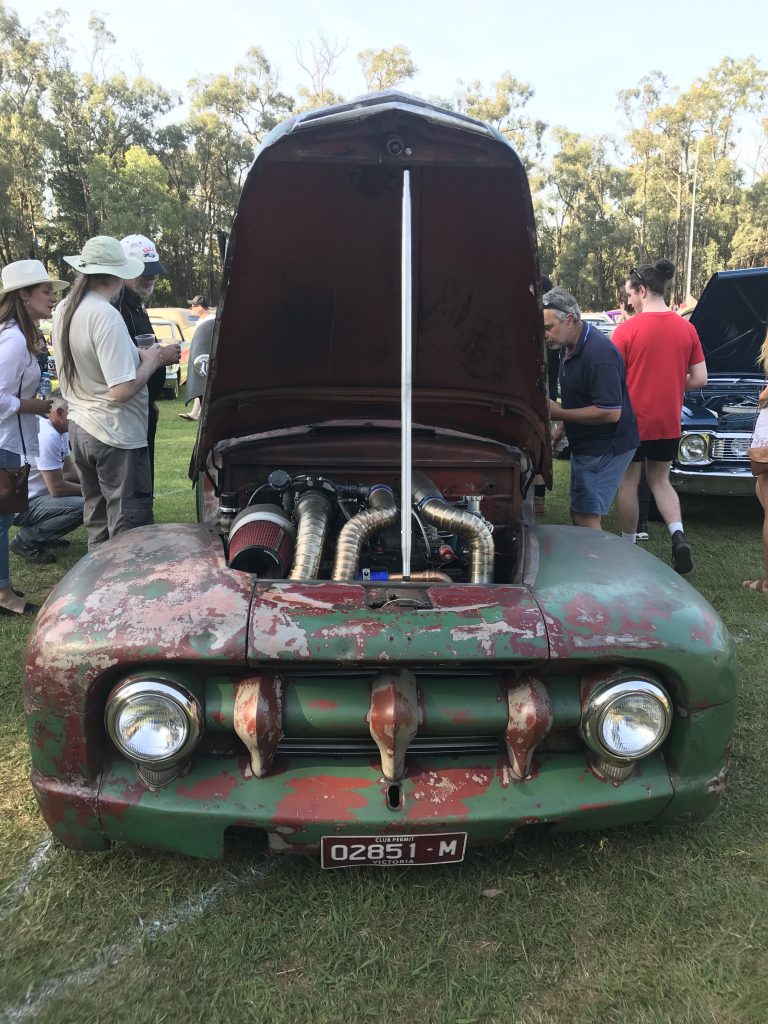 Not sure how fat those back tyres were, but they looked like they'd come off a Boeing 747! This thing really had a ton of time and money invested in it. It sat flat on the ground, but had hydraulic suspension to lift it up, it looked mad sitting flat like that, like it had been broken and abandoned.
I don't know what possessed the person who made that automobile but I'm glad it did. I'd pay to get a ride in it and a chance to check it out properly.
There was way too many cool cars and bikes to mention them all, but I will definitely go again and hopefully get to meet some of the owners of these crazy machines and maybe even get to bring you the story on how they came together.
The event is held by the Wandin Rotary Club on monthly basis and raises funds for a variety of charities. To wander in as a spectator it's just a $2 donation and if you want to show your custom car or bike it's $5. The event was very well organised, family friendly (including dogs) and ample parking was available across the road. Look out for details of their next show on the 18th of December.